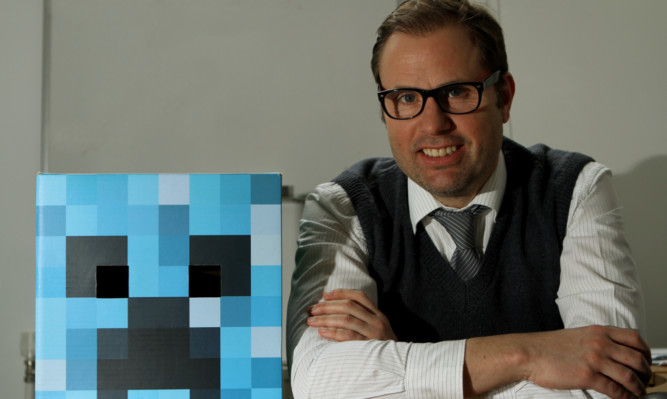 Ahead of the latest Saturday Evening Lecture, pioneering Dundee University education lecturer Derek Robertson tells MICHAEL ALEXANDER why schools should be doing much more to understand the digital spaces occupied by children and how these can influence learning.
At 47-years-old, Derek Robertson is old enough to remember when the Sinclair ZX Spectrum computer was the gaming console of choice.
In those heady days of the mid-1980s, techno-savvy youngsters would eagerly await arrival of a new game but only after sitting through the screeching white-noise of the game loading from a cassette!
When he became a teacher at his old school Whitfield Primary, Derek wasn't particularly into gaming.
But he remembers the day when teaching there in the mid-1990s, his career changed forever and his eyes were opened to games' potential as a learning tool.
"It was the last day of term one of those days when the kids could bring in games like Buckaroo to play in the classroom," Derek told The Courier.
"Someone brought in a Super Nintendo puzzle, which was state-of-the-art at that time. I watched two boys in my class who were academically struggling in a lower ability maths group, and suddenly here they were manipulating two-dimensional shapes to form sequences and patterns with a great level of understanding.
"I saw them engaged in problem solving skills that I had apparently not been able to teach them in class. I had thought the problem was with them – that they weren't clever enough. But this opened my eyes and it changed the frame of my role. It appeared at that time to show what strengths they had and I wanted to find out more."
Derek wanted to explore and articulate just how computer game-based learning can have a positive impact on children's learning experiences. He continued this research whilst teaching.
But with the development and growing use of the internet, this new path was to see him leave the classroom.
He went on to work as an ICT staff tutor in the Dundee City Council education department, and as the National Adviser for Emerging Technologies and Learning with Scottish Government's educational agencies, later becoming a Dundee University lecturer.
Having since spoken worldwide, he believes the approach is a "Scottish success story from the bottom up".
But he believes more work needs to be done to incorporate the lessons of gaming into educational practice.
The potential will be explored when Derek takes part in the latest Dundee University Evening Lecture Series event on March 26 – Clouds, Comics and Gaming: Too cool for school?'
He will line up alongside fellow Dundee University academics Philip Vaughan from Duncan of Jordanstone College of Art and Design and comics expert Christopher Murray. They will be joined by renowned industry games designer Charles Cecil and Dave Gibbons, who has worked on iconic Marvel comics.
Derek recently spoke in Los Angeles at a Minecraft Educators Summit to help establish the most appropriate strategy in which the game could be situated in formal and informal learning contexts.
He cites the Minecraft gaming phenomenon bought by more than 70 million people worldwide since 2009 – as a prime example of what can be achieved.
Last year he showcased a project where children from schools across Dundee got involved in a scheme to design their own vision of Dundee's £1 billion waterfront, using the design tool where players become the architects of their own online world, designing and building whatever they want to, brick by brick.
Participants had to consider the aesthetic of their design, how tourism can be attracted, local amenity enhancement and potential job opportunities.
He added: "Minecraft has been a huge phenomenon across the world and many parents will be aware of how engaged children can become with it.
"I don't think I've seen a finer educational tool in an educational environment.
"We've got kids learning how to do things themselves, uploading tutorials from Youtube channels and then going on line to speak to each other about their designs all without the input of a qualified adult.
"Kids are very talented. What's incumbent on people like me and teachers is to continue looking at and reflecting on the practice.
"We need to understand the digital spaces that children inhabit and how these can help influence their learning. If we want to engage children in subjects like design and the environment then games and applications like this can be a great tool.
"At the heart of this research is an exploration of attitudes towards the digital world that children excel in, the place of games and worlds like those in Minecraft in formal education, and the nature of self-regulation of learners when they play or work in contexts that have cultural value to them."
'Clouds, Comics and Gaming: Too cool for school?' takes place in the Dundee University Dalhousie Building at 6pm on Saturday March 26. Free tickets for all events in the 2016 Saturday Evening Lecture Series can be obtained by visiting www.dundee.ac.uk/sels, emailing events@dundee.ac.uk, calling 01382 385108 or from the University's Tower Building Reception.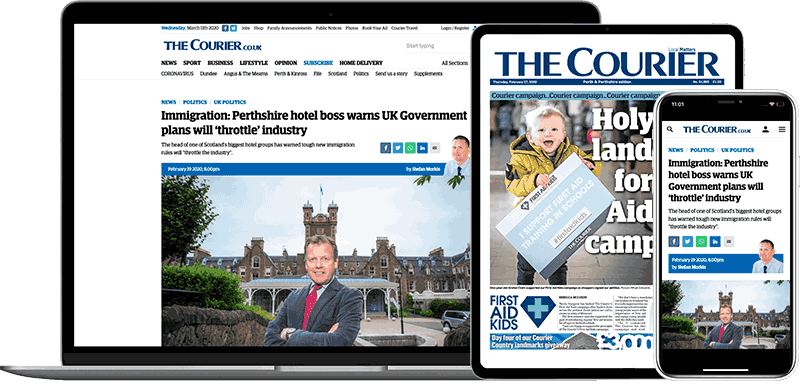 Help support quality local journalism … become a digital subscriber to The Courier
For as little as £5.99 a month you can access all of our content, including Premium articles.
Subscribe