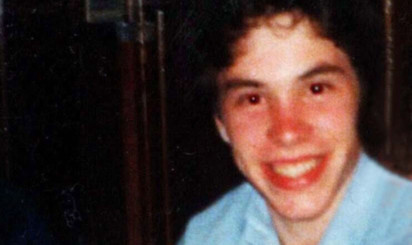 A former White House security official has described sanctions imposed against a Dundee-born jihadist as "quite remarkable".
The US and Saudi Arabian authorities have sanctioned four individuals and two groups suspected of raising funds for terrorists, including James Alexander McLintock who grew up in Dundee and became a Taliban sympathiser.
The US Treasury said McLintock's Pakistan-based Al-Rahmah Welfare Organization is a front that provides money for al Qaida, the Taliban, Lashkar-e-Taiba and other Afghan extremists groups under the guide of helping orphans.
David Mortlock, a former National Security Council official, said the "united front" from the US and Saudi Arabia could now inspire other Gulf Arab states to step up.
"The United States frequently acts together with the European Union or the United Kingdom, but most other countries prefer to act through the UN Security Council process for terrorism designations," said Mr Mortlock.
"Given that most Gulf countries don't have their own sanctions programs, it sends a strong message to other governments in the region when Saudi is willing to act outside of the UN system," said Mr Mortlock.
McLintock's parents still live in Arbroath but there was no answer at the address yesterday.
He received about $180,000 from donors in Britain between April 2011 and April 2012 and also received money from charities in the Persian Gulf and the United Kingdom, the US Treasury said.
McLintock also is suspected of smuggling cash to insurgents in Afghanistan and moving parts for improvised explosive devices between Pakistan and Afghanistan.
US officials have long praised what they say is steady and increasing cooperation from the Saudi monarchy on ways to disrupt Islamist terrorists' financial networks.
Peter Harrell, a former State Department official now with the Center for a New American Security, said that in 2014, the Saudis adopted a new terror finance law that made the actions possible.
"You could say that we are beginning to see payoff from years of slow but relentless US government work with the Saudis on these issues," he said.
Sanctions imposed on Thursday mean McLintock is on the department's list of specially designated global terrorists, freezes any property he has within US jurisdiction and bans Americans from doing business with him.
The department said McLintock also regularly met with Taliban and other militant commanders for the purpose of financing their attacks against Afghan government targets in Kunar Province.
During this same period McLintock also financed Taliban militants in Afghanistan and prepared madrassa students for travel to fight in Afghanistan.
McLintock received about £125,000 (180,000 US dollars) from donors in Britain between April 2011 and April 2012 and also received money from charities in the Persian Gulf and the United Kingdom, the US Treasury said.
The 52-year-old ex-Lawside Academy pupil is thought to have converted to Islam in his 20s and had become a devout Muslim since then.
He settled in Bradford after fighting with the Mujahideen against the Russians in the 1980s where he lived a "spartan, modest and simple life" with his wife and children. McLintock was detained in 2009 by Pakistani authorities before being released after several days.
It was his second high-profile brush with the authorities.
In 2001, he was arrested in the tribal belt while crossing from Afghanistan as US forces hunted terror mastermind Osama bin Laden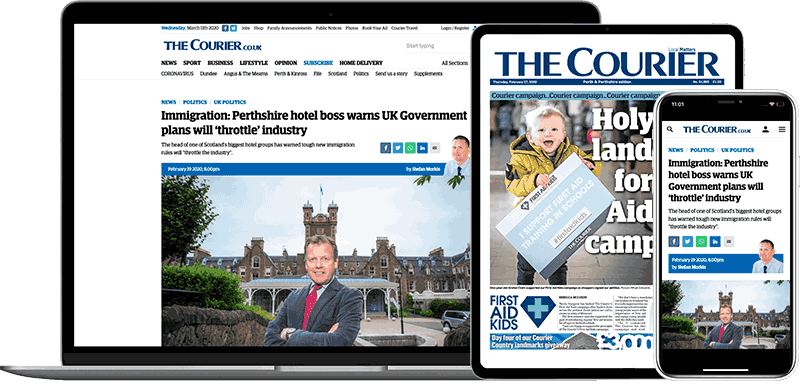 Help support quality local journalism … become a digital subscriber to The Courier
For as little as £5.99 a month you can access all of our content, including Premium articles.
Subscribe