 Abertay University winter graduation ceremony takes place at the Caird Hall in Dundee.
The university will honour students who were awarded degrees after the traditional summer graduations.
Honorary graduate Stephen Wordsworth will also be recognised with a doctorate in Liberal Arts.
Mr Wordsworth is a former senior diplomat who is now executive director for CARA, the Council for At-Risk Academics.
He said: "The important work of CARA would be impossible without the backing that we enjoy from so many universities across the UK, including Abertay.
"It was the decision of Britain's leading academics to come together in 1933 to support desperate colleagues that launched what has become CARA.
"Since then, a true partnership has grown up between us, based on a shared belief in the importance of education, on shared values, and on a shared determination to do all that we can to help academic colleagues who are at risk, anywhere in the world.
"That partnership is enormously important to us.
"I am committed to seeing it grow still further and it is in that spirit that I am delighted to accept this award."
Professor Steve Olivier, Abertay University vice-principal, said: "We are delighted that Stephen is accepting our Honorary Doctorate of Liberal Arts.
"The breadth of his diplomatic experience and knowledge of the world, combined with his deep commitment to social justice and academic freedom, have made him a uniquely effective executive director of CARA.
"We are proud to be members of the CARA network, and honoured to be able to acknowledge both Stephen's and his organisation's work with this award," said Prof Olivier.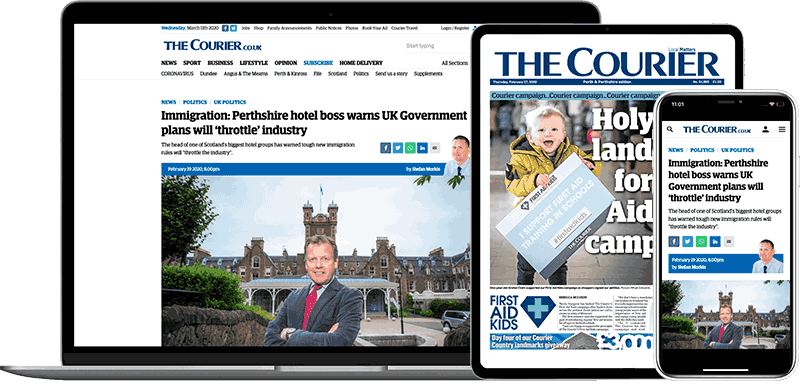 Help support quality local journalism … become a digital subscriber to The Courier
For as little as £5.99 a month you can access all of our content, including Premium articles.
Subscribe