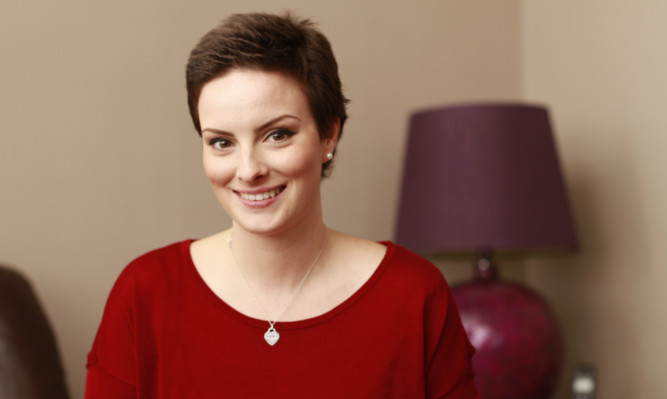 This Christmas there will be tears of hope for brave Dundonian Sarah Robertson.
Toasting the future will mark the end of the toughest year of her life for the former model, who was only 22 when she was diagnosed with breast cancer last February.
Cases of the disease in someone so young are extremely rare on average only two woman aged 20-24 are diagnosed in Scotland every year.
Now, only weeks after completing treatment, Sarah has been chosen as the face of Cancer Research UK's campaign urging Scots to ditch the booze in January.
Dryathletes pledge to give up alcohol for a month to raise funds for Cancer Research UK.
Nearly double the number of Scots embraced the campaign last January compared to 2013, raising £344,800 for lifesaving research.
Sarah, who is determined to swap cocktails for mocktails, knows how vital those funds are.
She raised more than £10,000 for the charity after having her waist-length hair cut during a fashion show, just a day before starting her first chemotherapy session.
She admitted her hair was her pride and joy. "I knew it would be traumatic to lose it to the side effects from chemotherapy but I wanted to take back some control," she said.
"I wanted to decide when I lost my hair."
Sarah lost her hair, eyelashes and eyebrows and admitted it was a shock "to look in the mirror and see someone with cancer looking back".
Sarah's ordeal started last autumn when she first noticed a small lump at the side of her left breast but was reassured it was non-cancerous after tests at Ninewells.
However, after moving to Cornwall last October, Sarah noticed the lump was growing and painful.
Prescribed antibiotics, she was scheduled to have it removed in February.
However, it grew and Sarah was whisked in for an emergency appointment, later being diagnosed with a rare medullary tumour and grade three invasive breast cancer.
She moved home to Scotland, where she first endured IVF treatment to freeze eggs in case treatment left her infertile.
She then went through chemotherapy, surgery and radiotherapy with great support from family and friends.
Now clear of cancer, she said: "I think the doctors were as shocked as me at first as it is unusual to get breast cancer so young.
"But it does happen and now I'm through it, I want to help other young women and to encourage them to trust their own body and to go to their doctor if they're worried about anything at all."
Cancer Research UK spokeswoman for Scotland Lisa Adams said: "We're thrilled that Sarah is pledging her support for our campaign and hope she'll inspire many other Scots to take part.
"It may be the height of party season but we're encouraging people to commit to Dryathlon now, so they're ready and raring to go on January 1."
For more information visit www.dryathlon.org.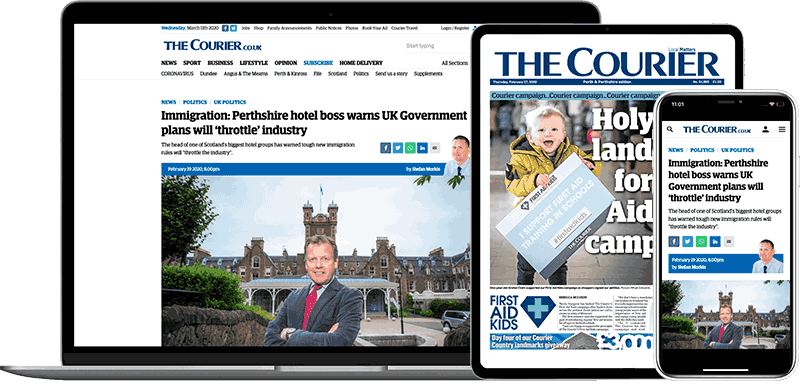 Help support quality local journalism … become a digital subscriber to The Courier
For as little as £5.99 a month you can access all of our content, including Premium articles.
Subscribe