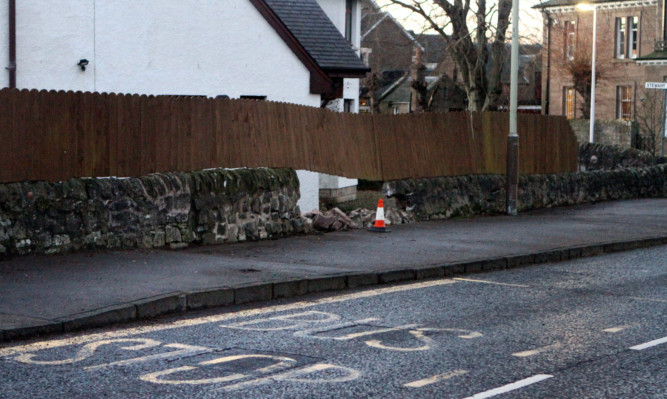 A woman who drove while almost four times the old legal alcohol limit of 35 mics demolished a wall and badly damaged a bus stop and two other cars after losing control of her own vehicle.
Dundee Sheriff Court heard 34-year-old Lana Karen Boyle of Forthill Road got into her car around 8.30pm on Saturday night and accelerated off "harshly", but quickly struck a kerb which caused her to mount the pavement.
The impact left a gaping hole in the stone wall and destroyed the bus stop before careering into the other car, causing debris to fly across the road and strike a third car.
Shocked neighbours heard a loud bang outside their homes and went to investigate, depute fiscal Kirsten Thomson said.
Boyle admitted that on December 20, at Forthill Road, she drove with excess alcohol (122 mics).
She also admitted driving carelessly on the same date and place, without lights, accelerating harshly, causing it to collide with the kerb and losing control of the car whereby it collided with a garden wall, a bus stop pole and another car, causing damage to both cars, the garden wall and the pole and debris from the collisions struck and damaged another, moving vehicle being driven by Andrew McRitcher.
Her plea of not guilty to wilfully exposing a four-year-old child in a manner likely to cause unnecessary suffering or injury to health by conveying the child as a passenger in the car, was accepted by the Crown.
A horrifed pensioner who saw the aftermath of the crash said it was a miracle that no one was killed.
Joan Culloch, who lives opposite the site of the smash, said: "If anyone had been standing at that bus stop they would've been killed.
"My grandson saw the car come round the corner, mount the pavement and then hit the length of the wall and demolish the bus stop.
"The car ended up across the road.
"We asked if she was OK and smelled the drink. The car keys were taken off her. She was pleading not to call the police but it was too late for that."
As Mrs Culloch's friend attempted to stop traffic from coming around the bend, she and the other resident attempted to comfort a screaming child.
"The woman came across to us and she could hardly stand up."
Mrs Culloch had been entertaining family and friends on Saturday evening when she heard an "absolutely terrible" noise.
She said: "We had a house full of people and we ran outside as soon as we heard it. We knew it was a car but we didn't realise until later that the wall had collapsed."
Sentence on Boyle was deferred until January 27 for reports, she was granted bail and banned from driving in the interim.
A Crown Office spokesperson said: "As the accused in this case is still to be sentenced it would be inappropriate for COPFS to comment on it at this time."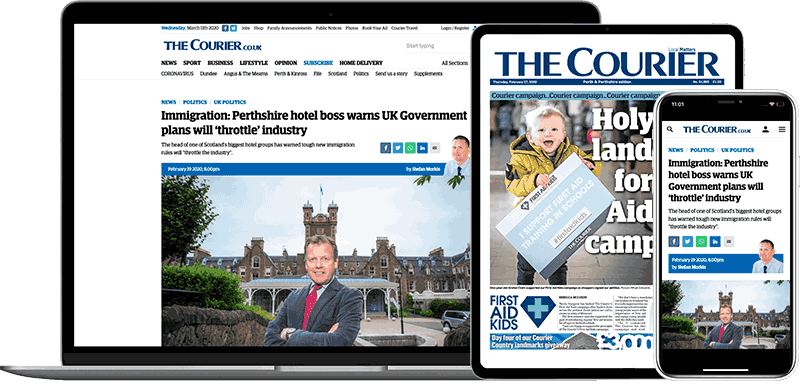 Help support quality local journalism … become a digital subscriber to The Courier
For as little as £5.99 a month you can access all of our content, including Premium articles.
Subscribe