 Dundee City Council is to buy almost 400 recycling containers to be used in the first phase of an improvement and expansion of domestic services.
Costing just over £100,000, the containers are of various sizes and are aimed at people living in flats in Broughty Ferry and the West End.
Councillors on the environment committee are to be asked to approve the spending, contained in the council's capital plan.
Environment convener Craig Melville said: "In the spring there will be major changes to services in both Broughty Ferry and the West End.
"We are preparing for this by making sure that we have the specific equipment needed to ensure local residents can play their full part in this improvement to recycling services.
"These communal containers will make it easier for those living in flatted properties within the first phase areas to recycle."
Meanwhile the city council has revealed it is ahead of national figures for the reduction of CO2 emissions after decreases in electricity, gas, street lighting, fleet and business travel across the council estate.
A report to be considered by the policy and resources committee on Monday will outline the council's ongoing efforts to further reduce emissions and raise awareness of the issues.
The committee will be told the council is seen as a leader in the use of electric vehicles, which has contributed to a 16% reduction in per-head CO2 emissions across the Dundee area from 2005 to 2012.
That compares with a 13% reduction across Scotland as a whole.
Around 200,000 miles were travelled in a year by its fleet of nearly 40 specialist vehicles and there has also been an expansion of the charging infrastructure.
Policy and resources convener, Councillor Ken Guild, said: "This is a long-term plan and I am pleased to see the progress that we are making.
"The recent update on air quality also shows how we are trying to make an impact."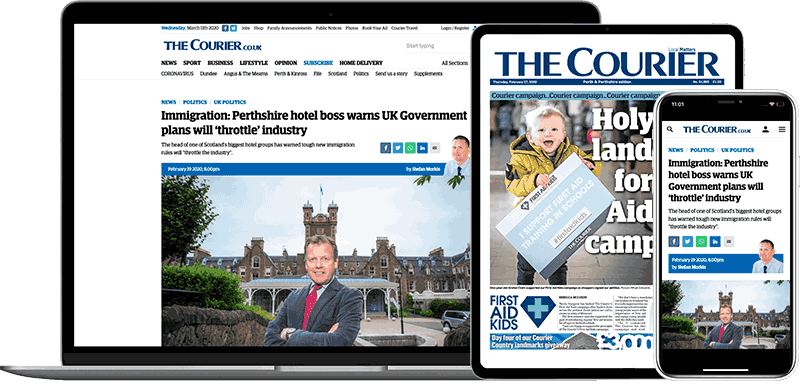 Help support quality local journalism … become a digital subscriber to The Courier
For as little as £5.99 a month you can access all of our content, including Premium articles.
Subscribe