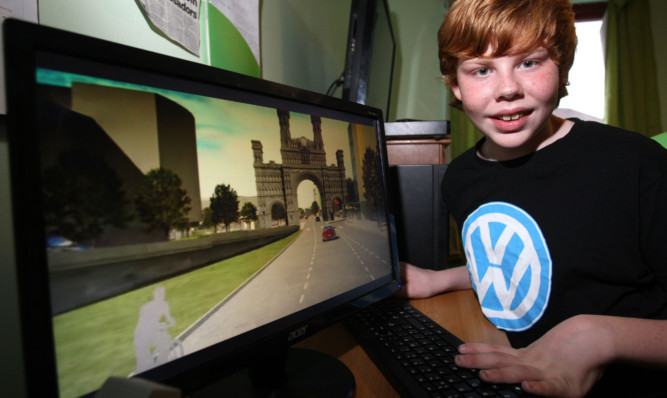 Dundee's new internationally recognised design status has been the icing on the cake of another creatively successful year for the city.
Creative Dundee director Gillian Easson said a series of firsts in the city, including the inaugural Scottish Jewellery Week, showed just why the Unesco City of Design status was bestowed on Dundee last month.
Gillian said that despite Dundee beginning last year still smarting from &n losing out on the UK City of Culture 2017 award, it was soon back to business as usual.
She said: "Scottish Jewellery Week was a total first. It was a nine-day festival that had a showcase exhibition space in an old mill building, and also had a shop and a huge conference event.
"It brought a real focal point to Dundee on design and drew over 800 people.
"The Ignite festival and the Degree Show are always highlights of the year and the level of quality of design across the two universities and the college was really great."
Gillian also highlighted Guerilla Tea's Play to Cure Genes in Space app, which aims to use the collective force of players to analyse real genetic data and help beat cancer sooner.
She said: "Their app with Cancer Research UK is a great example of Dundee using its strengths by the digital and life sciences sectors coming together and that's what I hope we can see more of.
"We also have things like Dundee Urban Orchard who are getting people to plant fruit orchards in spaces across the city like the back of DCA and the science centre.
"A lot of people think of design as a tangible product, but to me it's about getting from an idea to a reality. It's the planning and innovation behind it.
"The Unesco award is a real opportunity for Dundee to show off its strengths across all areas."
Dundee's Hayley Scanlan winning Scottish Young Fashion Designer of the Year was another highlight for Gillian.
She said: "That's brilliant and it's never happened before. It just shows that you don't need to go to Edinburgh, Glasgow or London, you can base yourself here.
"Also, Andrew Batchelor is the most up and coming designer that we have seen for a while. He pretty much did the social media campaign for the City of Culture bid off his own back when he was just 13.
"Now he's become an official ambassador for the city. People like that are interesting because they are very small scale and grass roots and getting recognition for their work."
Gillian said that businesses in the city were also showing a strong design ethic.
She said: "Malmaison coming to town has had a big effect, because companies are really thinking and investing in design.
"That hotel was totally run-down and to see it being revived in the style that it has been is great.
"We've also seen it in some of the bars and restaurants that have been opening up. It feels that people are finally seeing the benefits of using design to improve their businesses."
A final highlight for Gillian was the Creative Dundee-run Pecha Kucha talks which had their most successful year yet.
Gillian said: "It was our tenth one and our third birthday. It's just a great vibe.
"The next one in February will be a global event and this is the first time Dundee will have joined it.
"The theme is 'designing your city', which is incredibly relevant to us."