 Gaelic fever has failed to grip Dundee after just one person attended a public meeting to discuss expanding the language's use in the city.
The city centre meeting on Wednesday was arranged for people to hear about the development of the council's Gaelic language plan consultation, its key areas and feedback received so far.
However, the low attendance means the meeting will now have to be rescheduled.
West End councillor Fraser Macpherson, who had questioned elements of the plan due to the limited number of people who speak Gaelic in Dundee, said he was not shocked by the low turnout.
He said: "I'm not surprised. The number of Gaelic speakers in Dundee is pretty low.
"If you take areas like the Western Isles or parts of the Highlands, where there is a long-standing Gaelic tradition, then quite clearly it will be a completely different response than an area such as Dundee, where there is far less tradition of Gaelic speaking."
Bill FindLay, who was to chair the meeting, said he thought poor weather had contributed to the lack of people turning up and stressed a number of detailed submissions to the consultation had already been received by email.
The plans would see a push to boost the popularity of the language, with changes including Gaelic translations being introduced to Dundee road signs.
The council website and printed council materials could be changed to include the language, with council staff also receiving additional training to give them an understanding.
However, the plans have come under fire from some quarters as "tokenism" with critics citing the tiny amount of people in Dundee using the language.
Mr McPherson said: "I am all in favour of the consultation exercise but anything that is implemented should be appropriate for a city that doesn't have a large Gaelic speaking population. For example, I am all in favour of providing opportunities for pupils in schools who want to undertake Gaelic as part of their studies.
"But a suggestion of changing street signs and such like is in no way appropriate for a city like Dundee."
Dundee is currently home to 48 people 0.03% who speak Gaelic at home. Across the city, 474 people 0.33% said they can speak Gaelic.
Of those, 238 people speak, read and write it while a further 440 understand but do not speak, read or write it.
The council, along with other local authorities across Scotland, has until next month to produce the plan.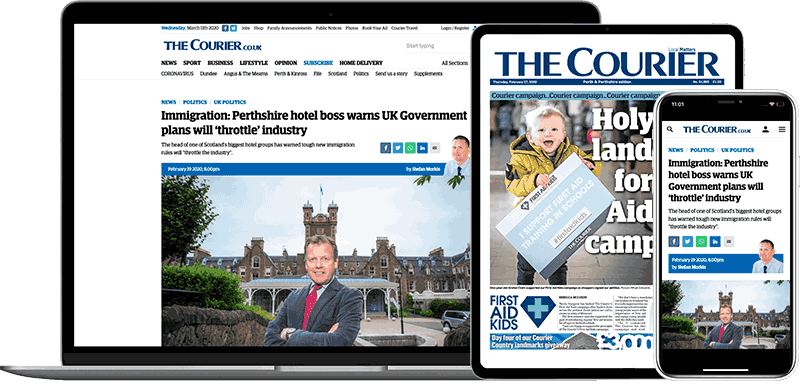 Help support quality local journalism … become a digital subscriber to The Courier
For as little as £5.99 a month you can access all of our content, including Premium articles.
Subscribe