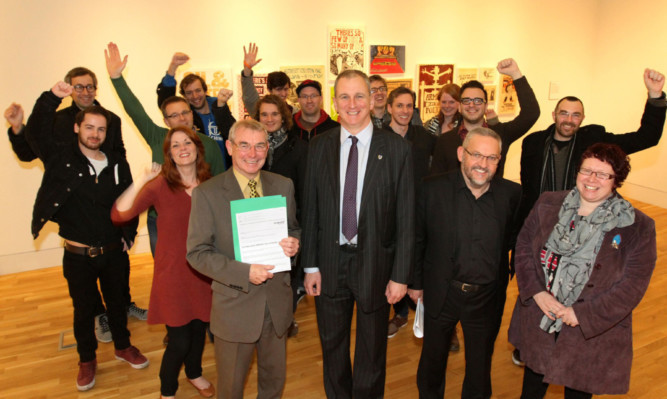 Dundee's UNESCO City of Design status launches to the public on Thursday with three days of celebrations and free events.
The title was announced last month, with Dundee, the first UK city to be awarded the accolade, joining an elite group recognised for international achievements in design.
Only 17 cities around the world hold the Unesco City of Design title, including Beijing, Berlin, Helsinki and Montreal.
Workshops, a pop-up design caf, a free public evening lecture and a family-friendly game design showcase will display some of Dundee's many talented designers.
Stewart Murdoch, Unesco bid leader and Dundee's director of leisure and communities, said: "It's truly remarkable that Dundee has been recognised as one of the world's leading design cities, and this week we're inviting everyone in the city to get involved.
"Being a Unesco City of Design is far more than an award for Dundee's historical achievements, it's a recognition of our ambitions to use design in every area of public life, transforming the city and making Dundee a better place to visit, live and work."
Dundee's Unesco bid focused on three approaches to design: place, covering architecture and redesigning Dundee, products, such as life-saving drugs, jewellery and computer games, and processes, including designing public services to support people.
Gillian Easson, director of Creative Dundee, said: "Design means so many things to different people, and we're looking forward to hearing what people want the Unesco City of Design to mean for them.
"Is it about improving the way a public service works, or helping small businesses grow?
"We want to know how design can address the city's challenges as we start this journey together."
Platforms for Creativity, which focuses on creativity, design and sustainable futures, kicks off the celebrations tomorrow between 10am and noon at Dundee University's Dalhousie Building.
Creative Dundee is also holding a pop-up design caf at Avery & Co from 2.30-4.30pm on Friday, where designers and the public will meet to discuss their ambitions for the future of Dundee and its citizens.
A public lecture, How Design Can Change a City, will be held in the Dalhousie Building from 6-7.15pm, also on Friday.
Deyan Sudjic, director of the Design Museum, and Laura Aalto from Helsinki's Design Driven City will join panellists, including Philip Long, director of the V&A Museum of Design Dundee, to discuss Dundee's future.
The event comes to a close with DCA Drop in and Play Jr from 11am-2pm on Saturday, a showcase of game design organised with Abertay University. Games on show include the console version of Minecraft, which is developed in the city.
All events are free and the only ticketed event is the evening lecture.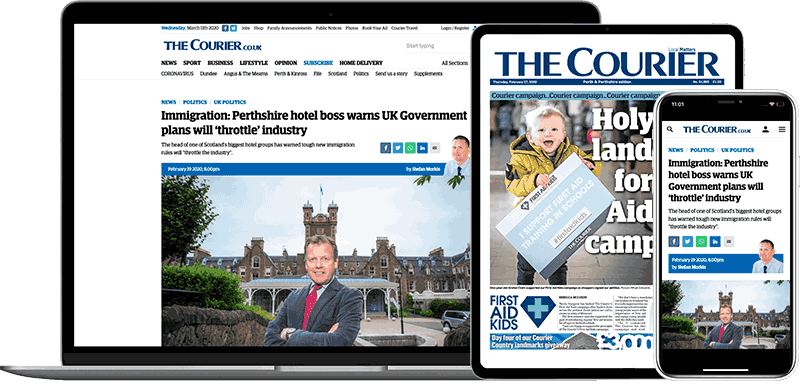 Help support quality local journalism … become a digital subscriber to The Courier
For as little as £5.99 a month you can access all of our content, including Premium articles.
Subscribe