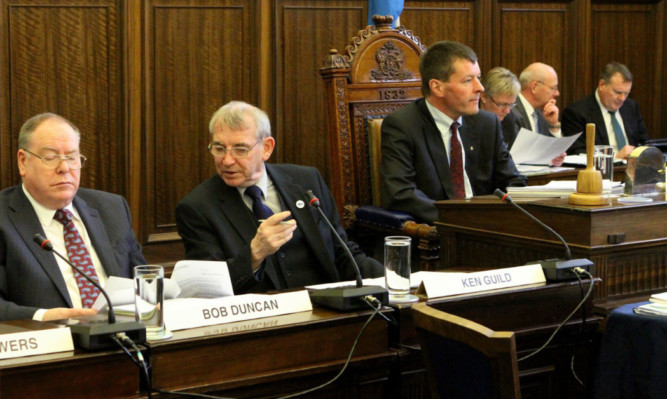 February's Council budget meeting will hear a last-minute appeal to ditch some of the most controversial spending cut proposals.
Dundee West End City councillor Fraser Macpherson has submitted draft proposals he believes offer viable alternatives.
By adopting his plan, the senior councillor believes the city can be spared "some of the worst budget cuts" the administration proposes to make.
Council chiefs announced three weeks ago the council will have to cut spending by £3.7 million if it is to achieve a council tax freeze in 2015-16.
The sum would have been even greater had accountants not already identified £3.6m that can be saved through "streamlining".
Discussions over where the axe will fall have been heated, with a number of popular and well-used council services in the firing line.
The cuts proposed by the administration include a reduction in street cleaning services, the closure of the Victoria Park and Baxter Park bowling greens, closing the highly successful DUN.C.A.N. anti-crime project and the controversial proposals to restructure the Young Mum's Unit at Menzieshill High School.
Councillor Macpherson, believes this scenario can be avoided and will attempt to sway minds at next month's meeting.
"I am keen to see the worst of the SNP cuts being rejected and have looked to find alternative savings," he told The Courier.
"They would ensure the highly- successful DUN.C.A.N. anti-crime project does not close, street cleaning is not cut back, bowling greens are not closed and the Young Mum's Unit does not suffer detrimental cuts.
"I have asked council finance officers to look at the legality and competency of my alternative savings, which would not impact detrimentally on vital services.
"I aim to present these at the budget meeting on February 12."
Dundee Council has said it will need to make £30m worth of savings over the next three years.
Director of corporate services Margaret Stewart, whose report will go before councillors, believes council tax will rise if the cuts are not implemented.
She warned that the council could expect to lose out on grant funding if it does not make the required savings, resulting in an increase of 3%.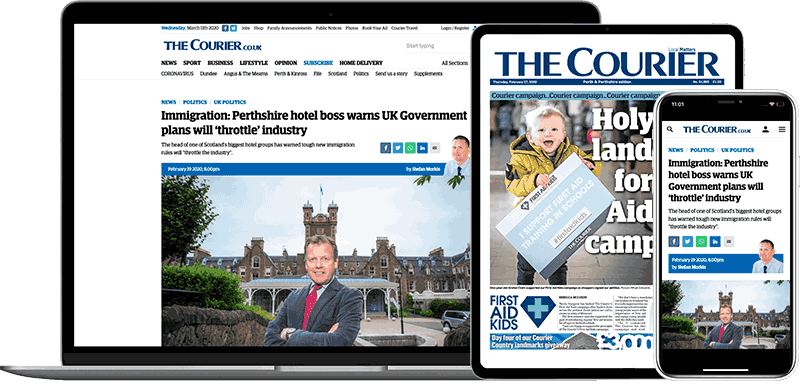 Help support quality local journalism … become a digital subscriber to The Courier
For as little as £5.99 a month you can access all of our content, including Premium articles.
Subscribe