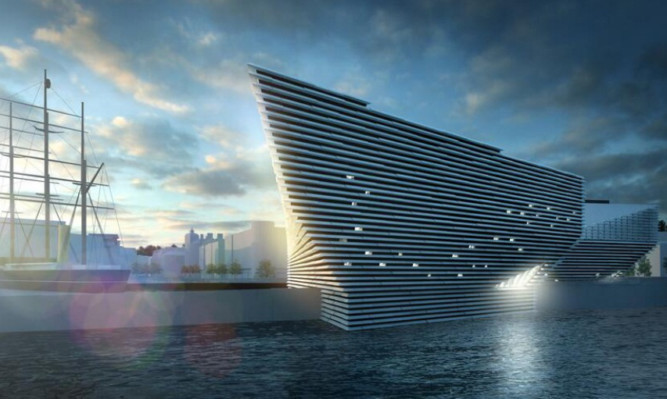 The SNP knew the Dundee V&A project had serious budget problems months before the public were informed, the culture secretary has admitted.
Despite pressure from various quarters, including opposition members of Dundee City Council and The Courier council leader Ken Guild only revealed last month that the project needed another £31 million.
That admission came nine months after telling his SNP chiefs it was running into problems and a month after revealing to them the full cost was now over £80m.
Culture Secretary Fiona Hyslop has now admitted the council told the ScottishGovernment it was heading over budget last April.
The admission came in a written answer to Scottish Labour MSP for Mid Scotland and Fife Claire Baker, who had asked for the timescale of when they knew of the problems.
Ms Hyslop wrote: "Dundee City Council kept the Scottish Government informed, within the bounds of commercial confidentiality, of the contract negotiations.
"As part of this, in April 2014, the council informed the Scottish Government that the initial estimate of the price would not be met and that there was a potential impact on the site mobilisation planned for August 2014.
"The contract price of £80.11mpublished by Dundee City Council onJanuary 16 2015 was shared with Scottish Government on December 18 2014."
Dundee Labour group leader Kevin Keenan says the administration leader should have kept councillors, and the Dundee public, informed before his own national party.
He previously claimed SNP members deliberately kept the public in the dark about the overspend to boost their vote in the Scottish referendum on September 18.
Following confirmation of the timescale he said: "Why did the council keep this secret for so long?
"These revelations seriously call into question the leader of the administration, Councillor Guild, who kept all this tohimself using the excuse of commercial confidentiality.
"Perhaps he needs reminding that his first responsibility is to the citizens of Dundee.The councillors elected to represent the city should have known before any government minister the risks that this project was facing."
Mrs Baker said: "It is now clear that the Scottish Government knew months in advance that the V&A was heading towards a dramatic overspend but we still don't know the extent of their involvement.
"That is why I called for a Scottish Parliament Committee inquiry but this was stopped by SNP members.The public deserve transparency yet that has been lacking from this Government.
"The people of Dundee deserve to know who knew what and when and why the costs have risen so dramatically."
Ken Guild responded: "John McClelland has been appointed to carry outan independent review on the progress of the V&A project and Kevin Keenan would be best employed making his views known to that review rather thantrying to personalise the issue in thepress."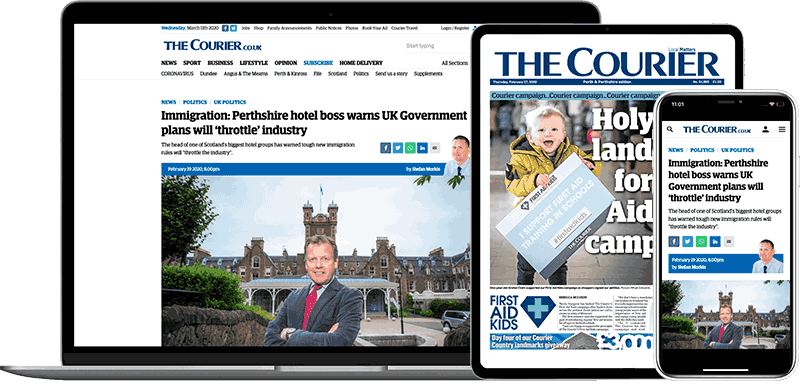 Help support quality local journalism … become a digital subscriber to The Courier
For as little as £5.99 a month you can access all of our content, including Premium articles.
Subscribe