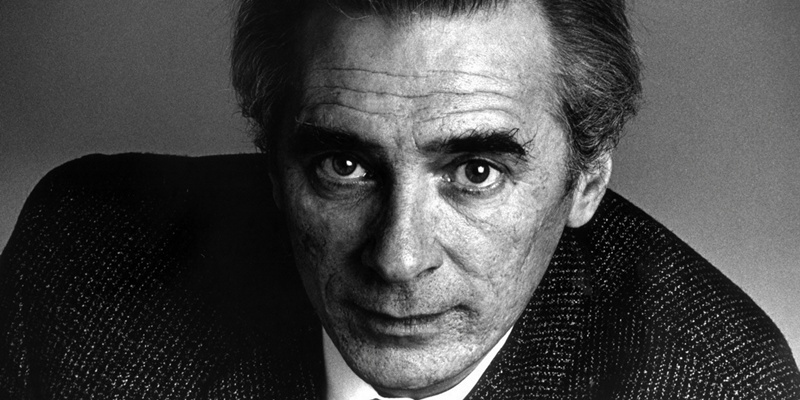 Tributes have poured in for Dundee musician, playright and actor Michael Marra, who has died aged 60.
Michael, who had been ill for some time, passed away surrounded by his close family in Ninewells Hospital on Tuesday night.
Figures from the world of music, television and theatre paid warm tribute to the "Dundee bard", the quiet man from Lochee who was a Scottish legend.
His wife Peggy, son Matthew and daughter Alice said his sudden death had come as a surprise to them as he had been in "great form" at the weekend, entertaining visitors at his hospital bed with his stories.
Michael passed away just hours after Matthew and Alice, members of the Hazey Janes, returned home from touring in Europe, supporting American band Wilco.
Peggy said: "His health deteriorated very quickly. It was a surprise because he had been in great form with all his visitors, reminiscing with old school friends over the weekend.
"People who know Michael know he had a million stories and at one point when a nurse was asking visitors to leave he told her to sit down as he was in the middle of a story."
Alice said: "He wasn't in any pain and it was really peaceful. He just slipped away."
Michael's last musical project was with the Hazey Janes on six-track CD Houseroom, which was released in February, and performing together to promote the album.
Matthew added: "He said it was his 60th birthday present. His birthday was in February and we toured it in March. He even wanted to come with us on the Wilco tour."
Michael's last live performance was also with the band at Dundee Rep in March.
His death follows those of fellow Dundee musicians and friends Dougie Martin and Gus Foy just a few weeks ago.
Tributes came from far and wide as the news spread.
Singer Eddi Reader: "I adored Michael and always will… He used to tell me that January was the saddest month, but now it will always be October.
"I have cried all the way from London to Birmingham. Tonight's gig will be for him."
James Brining, former Dundee Rep artistic director: "Michael was an inspirational figure. In his work as a songwriter he ranks among the greats."
Scots folk singer Rab Noakes: "He was a very gentle man but he was a Lochee toughy as well and our conversations were never mundane.
"He was a very funny person, very witty in a very intelligent, perceptive, observational manner, in the way he used real reference points from Dundee."
Deacon Blue singer, Dundonian Ricky Ross: "It's very sad. My thoughts go to his family. I know he was a very proud parent.
"It's a very, very sad day for Scottish music. He was a great, great songwriter and a lovely guy."
Singer Sheena Wellington said: "I loved Michael. He was such a gentle, self-deprecating man a joy to work with and wrote so many wonderful songs. My heart goes out to Peggy and their lovely kids and to all the family."
Scots DJ Janice Forsyth: "So, so sad the great singer, songwriter and true gentleman, Michael Marra, has died. Sending love to his family and friends."
Broadcaster Tom Morton: "I can't bear the thought of him no longer being part of Scotland."Witty lyrics rooted in Dundee upbringingMichael Marra was brought up in Lochee, with his first public performance at an NCR Christmas party in the 1950s.
He formed his first band, Hen's Teeth, in 1971, and it evolved into Skeets Boliver in the mid-70s, including his brother Chris, drummer Brian McDermott, saxmen Peter and Alan McGlone, Stewart Ivins and Gus Foy.
Gaels Blue followed and he also brought his ingeniously witty Dundonian lyrics to the hilarious St Andrew and the Woollen Mill.
But it was his solo material which brought him huge respect and success across Scotland, his first album the Midas Touch in 1980 setting him off on a career which has seen him supporting performers including Van Morrison, the Proclaimers, Barbara Dickson and Deacon Blue.
He also dueted with the likes of Patti Smith, Eddi Reader, Karen Mathieson and Karine Polwart.
He was a regular performer at Glasgow's Celtic Connections festival, and his Scottish folk songs have been credited with reviving interest in folk music. His football anthem Hamish the Goalie was a tribute to Dundee United's legendary goalkeeper Hamish McAlpine.
He also worked extensively in theatre, radio and TV, appearing in John Byrne's Your Cheatin' Heart and collaborating with poet and playwright Liz Lochhead on the show In Flagrant Delicht, which was performed for more than 10 years and as far afield as Washington DC and Melbourne.
He composed his own operetta If The Moon Can Be Believed, performed in a 2007 production of the Demon Barber and wrote the play St Catherine's Day.
He also wrote the music and performed in the popular Dundee play, Chris Rattray's The Mill Lavvies.
Michael also created the opera Nan Garland, which was performed at Dundee Rep in 2004, and performed original songs with the Scottish Symphony Orchestra, the Scottish National Orchestra, Concerto Caledonia, Mr McFall's Chamber and his own Quintet.
In 2007 he was awarded an honorary doctorate by Dundee University in recognition of his contribution to the cultural profile of his home town and in 2011 he was made an honorary Doctor of Letters by Glasgow Caledonian University.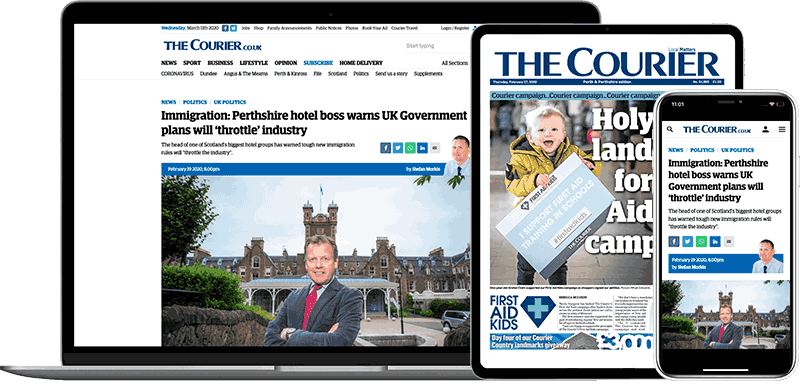 Help support quality local journalism … become a digital subscriber to The Courier
For as little as £5.99 a month you can access all of our content, including Premium articles.
Subscribe