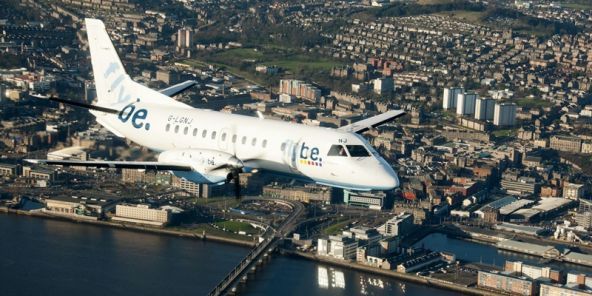 Dundee Airport has suffered a severe blow with the announcement that Loganair is ending scheduled services to Birmingham and Belfast because of a fall in passenger numbers.
The move leaves the airport with just one remaining timetabled route, the CityJet service to London.
Loganair's withdrawal was greeted with disappointment by Dundee's political and business leaders, who pleaded for greater efforts to be made to find new viable routes.
The company will retain its aviation engineering base at Dundee Airport and there will be no compulsory redundancies.
A Loganair spokesman said the axeing of the two services on December 2 after four and a half years in operation was decided with great regret.
"Since May 2008 Loganair, in partnership with Highlands and Islands Airports Ltd and Dundee City Council, has made every effort to boost connectivity to and from the region while operating these routes," he said.
"The reality is that declining passenger numbers have led to the Belfast and Birmingham routes becoming unsustainable. This is very disappointing news for everyone concerned and we would like to take this opportunity to offer our sincere apologies to our valued customers for any inconvenience these changes may cause."
Staff affected by the Birmingham and Belfast announcement will be offered other jobs with the airline.
Customers who made bookings to travel on the Birmingham and Belfast services after December 2 can change their flights with Loganair franchise partner Flybe or receive a full refund.
Anyone choosing the latter option should contact the travel agent or airline where the original reservation was made.
Inglis Lyon, managing director of Dundee Airport operator HIAL, said: "We have done everything in our power to support and promote these routes, through joint marketing efforts and by working with Loganair to reduce their operating costs.
"However, passenger demand was simply too low at a time of strong competition to make these routes commercially viable. Ultimately, routes can only survive if there is sufficient inbound and outbound demand.
"Clearly, the loss of two scheduled services will have a serious impact on passenger levels at Dundee, at a time when numbers were beginning to rally.
"We are committed to providing more choice for local passengers and we are already in discussion with airlines about new route opportunities.
"Market conditions are tough but we will do everything we can to provide alternative services for passengers."
Dundee city development convener Will Dawson said the council was "working with the Scottish Government and HIAL to research and review possible new routes."
Dundee West MP Jim McGovern said it was "extremely disappointing news", adding: "Ensuring that the city is connected to cities across the UK and Europe is vital to Dundee's economy."
Wednesday's announcement inevitably prompted questions about Dundee's only other scheduled air service, but a spokesman for the operator said: "CityJet regards Dundee Airport as an important gateway to London for passengers living in the Tayside region and for passengers travelling from London.
"We will continue to fly our loyal passengers who use the service to the heart of London at City Airport as long as the demand for the service is there."
The difficulties in marketing the flights are shown by comparing prices. Remaining Loganair Dundee-Belfast return flights were being advertised at £130 while easyJet Edinburgh-Belfast return flights could be found at just over £50.
Earlier this year, Loganair celebrated its 50th anniversary as "Scotland's airline".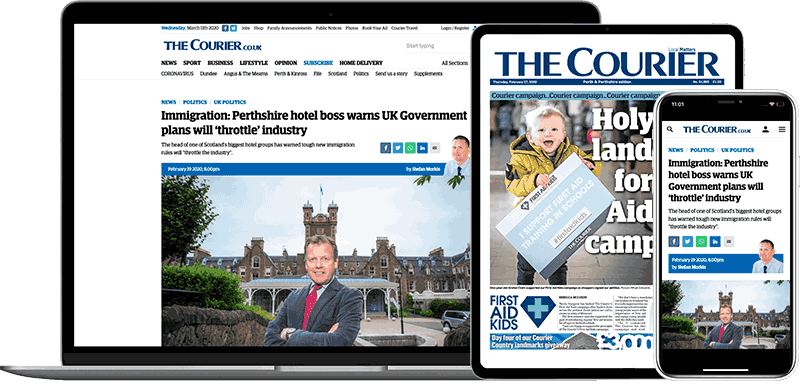 Help support quality local journalism … become a digital subscriber to The Courier
For as little as £5.99 a month you can access all of our content, including Premium articles.
Subscribe