 Activists are to stage a protest in Angus after the arrest of a prominent campaigner in the Scottish Unemployed Workers' Network (SUWN) movement.
The demonstration relates to one of SUWN's activists, Tony Cox, who was arrested by police at the centre last Thursday.
The protest will take place outside the Jobcentre on Chalmers Street in Arbroath at 1pm on Thursday and will relate to the right of benefit claimants to have representation at meetings.
Mr Cox was charged with threatening behaviour, refusing to give his name and address and resisting arrest after a meeting at the Jobcentre where he was representing a benefit claimant.
The court case involving the Dundee University lecturer will call at Forfar Sheriff Court on February 25.
A spokesman for the group said: "This is a serious case for Tony personally but it also has massive repercussions for welfare rights activists and groups throughout the country.
"The fundamental right of benefit claimants to advice and representation is being impeded and challenged along with the right of welfare groups to conduct their work."
Mr Cox's bail conditions forbid him from going into or making contact with Arbroath Jobcentre or from having contact with the benefit claimant he was representing until his court case has concluded as this person may be called as a witness.
It is understood he had already left the Jobcentre by the time police attended but was arrested shortly afterwards and given an undertaking to appear at court later this month.
SUWN will also be holding a meeting at the Clubbie on Reglan Street in Dundee on Wednesday at 7pm.
The group is based in Dundee and mostly operates in the city, regularly representing people in Jobcentre meetings.
It recently has also handed out information outside the Arbroath Jobcentre office and has been asked to represent a handful of people in Angus.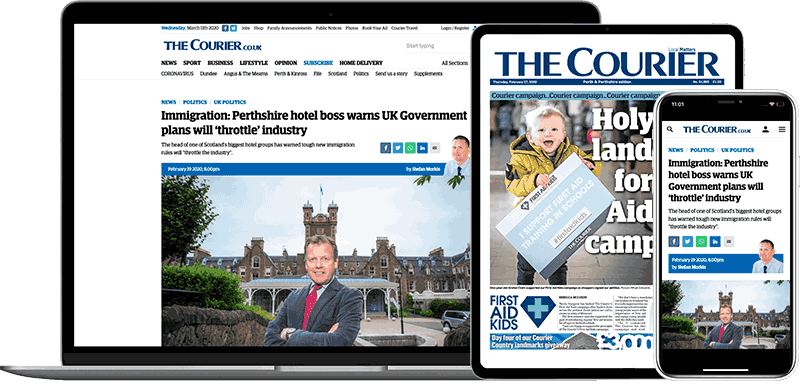 Help support quality local journalism … become a digital subscriber to The Courier
For as little as £5.99 a month you can access all of our content, including Premium articles.
Subscribe