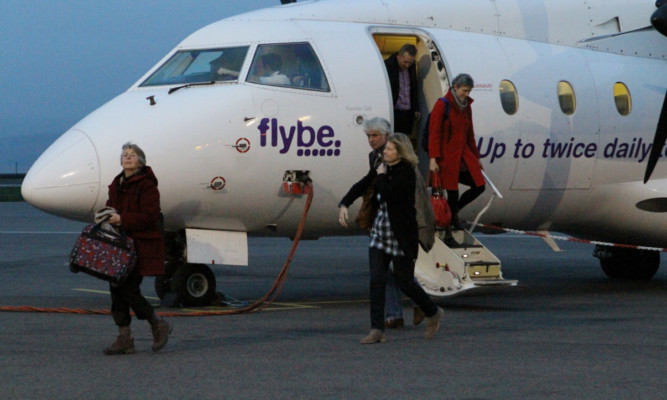 Passenger numbers at Dundee Airport have plummeted over the past 12 months to a level considerably below tiny island destinations.
Benbecula, Wick and Islay all welcomed more passengers during 2014 than the city, which saw just 22,865 paying customers.
In comparison, Highlands and Islands Airports Ltd's busiest airport, Inverness, recorded its best year since 2008, with passenger numbers up 1.7% to 628,526 passengers.
The increase was largely as a result of growing demand on the Manchester and Amsterdam services and the launch of a new route to Dublin and its connections to the United States and Canada.
In fact, Dundee aside it was a successful year for most of Scotland's regional airports, as a record 1.4 million air passengers passed through HIAL's 11 airports.
That Dundee's passenger numbers continue to drop will be a worry to operators, but they believe the impact of the new link to London Stansted has yet to be felt. The airport has struggled financially in recent years, with passenger numbers locked in a downward spiral.
At one point during 2014 its future looked under threat, with passenger numbers dropping by more than half from 2012 to 2013 following cuts to services.
The London Stansted link could yet aid its recovery as, while passenger numbers have yet to climb, HIAL said it had helped the airport rally with passenger numbers down 10% in the last quarter of 2014, compared to 25% and 28% in the first two quarters.
Sumburgh, on Shetland, confirmed its status as Scotland's fastest growing major airport with an 18.2% rise in passenger numbers to 319,597.
The airport is hugely important to the energy sector, while tourism is another key driver of visitor numbers.
It is about to undergo further investment after Transport Minister Derek Mackay gave the go-ahead for funding for the second phase of redevelopment.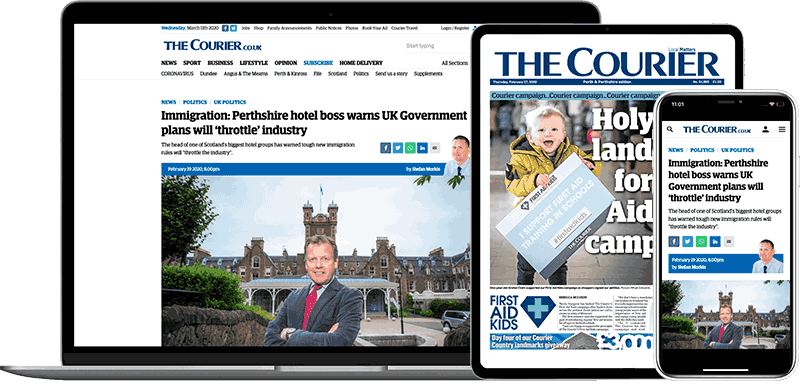 Help support quality local journalism … become a digital subscriber to The Courier
For as little as £5.99 a month you can access all of our content, including Premium articles.
Subscribe