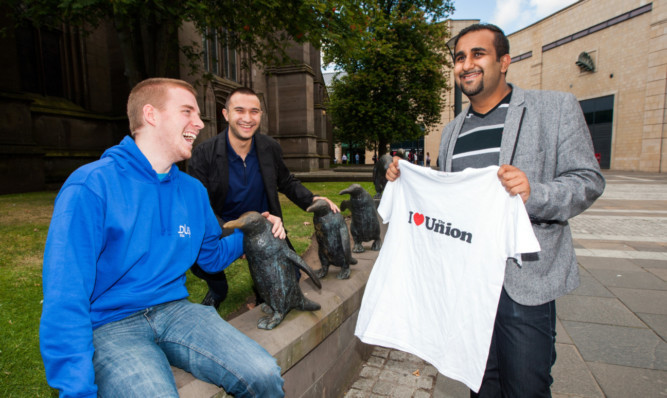 The mystery of the stylish Dundee penguins could be buttoned up after members of Dundee University Students Association (DUSA) admitted clothing the birds.
The statues at the Overgate have been seen in some outrageous outfits over the past few weeks.
There was something fishy about the penguins last weekend as T-shirts displaying slogans such as "I love the Union" appeared on the birds.
Iain MacKinnon, DUSA president, sees it as a clever advert for the union bar.
"We didn't plan to do it, we just thought it was a good laugh," he said.
"One of the guys here thought it would be a creative way to remind people that we're still open though the summer."
Pranksters began clothing the statues a few weeks ago when one of the birds was snapped wearing a red cardigan.
Iain admits they took inspiration from the initial coverage of the dressed up statues.
"We weren't the first ones to do it, but we were the first ones to use it for advertising."
It remains to be seen if the use of the penguins for advertising will be met with a frosty reception.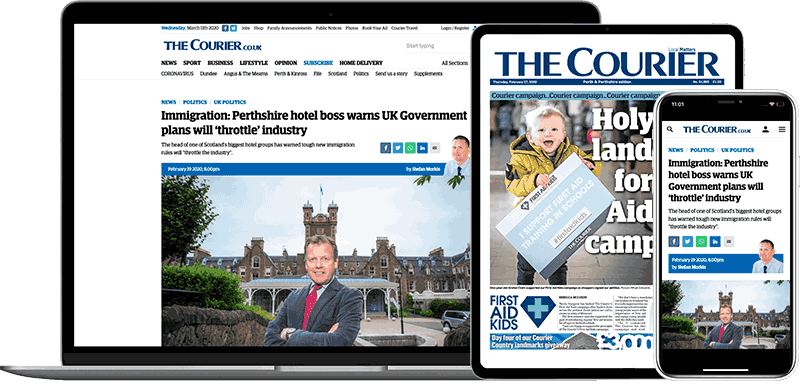 Help support quality local journalism … become a digital subscriber to The Courier
For as little as £5.99 a month you can access all of our content, including Premium articles.
Subscribe