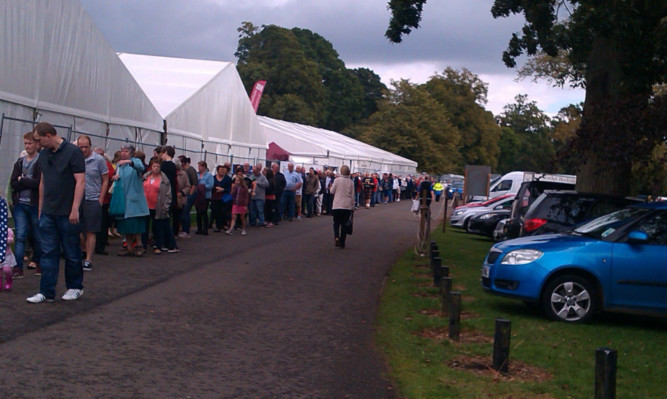 Early afternoon visitors to the Dundee Flower and Food Festival on Saturday were faced with massive queues to gain entry to the arena.
Despite the venue having been open for several hours beforehand, only one gate was open for people to filter through, angry visitors said.
One woman told The Courier: "It was ridiculous, nothing was moving and there were loads of people complaining about it.
"The people at the gate admitted there should have been more booths open. People also weren't told that if they had tickets already they could have just gone through instead of queuing.
"I don't think the organisation was very good."
A Dundee City Council spokesman said: "We reacted quickly to the situation, which came about through an increase in demand in the early afternoon.
"The issue involving the queue was resolved quickly."
The problem followed an hour-long wait to get out of the arena for three coaches of school children on Friday as their buses were prevented from leaving after a dispute with staff.
James Cosgrove, owner of Fishers Tours, was left frustrated when barriers prevented his coaches from leaving Camperdown Park by the main entrance.
Organisers had put a one-way system in place to make drivers leave via the narrow south exit, which Mr Cosgrove said was unsuitable for big coaches.
The council spokesman said then: "Organisers resolved the situation and acted with public safety in mind."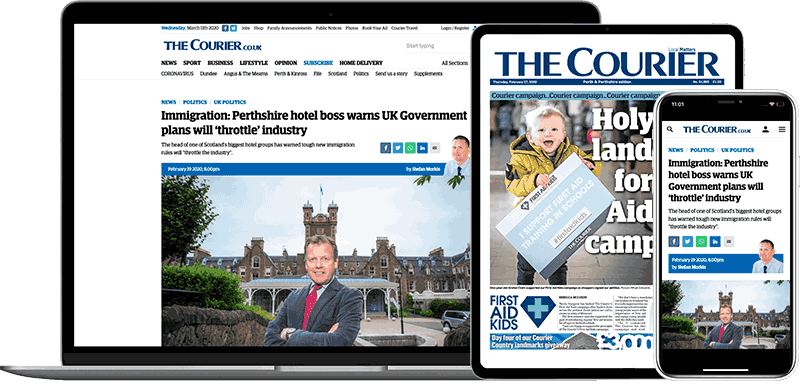 Help support quality local journalism … become a digital subscriber to The Courier
For as little as £5.99 a month you can access all of our content, including Premium articles.
Subscribe