Hundreds of model railway enthusiasts made tracks to Dundee this weekend for the local club's annual convention.
The Dundee Model Railway Club was joined by fellow enthusiasts from across the city and beyond for the convention at the Dundee International Sports Centre (Disc).
Displays of stations from around the world were viewed by hundreds of visitors across both Saturday and Sunday.
Picture gallery: Enthusiasts make tracks to Dundee model railway convention
The annual event also enjoyed stalls organised by other hobby groups, including model boats and aeroplanes.
Dundee Model Railway Club chairman Victor Burne-Jones said: "All sorts of clubs from a number of areas have joined us. We have had hundreds of people coming to see the displays.
"We always enjoy it as a good get-together a place to meet old friends and also make new ones. It also gives us an opportunity to showcase model railways as a hobby to younger people, who might often be more into computers."
Railway lines from across Scotland were on display, as well as stations from places such as America.
Mr Burne-Jones said that his favourite display was the Deerfoot Inlet, a display by Scott Cunningham who was inspired by a trip to the Rocky Mountains in Canada.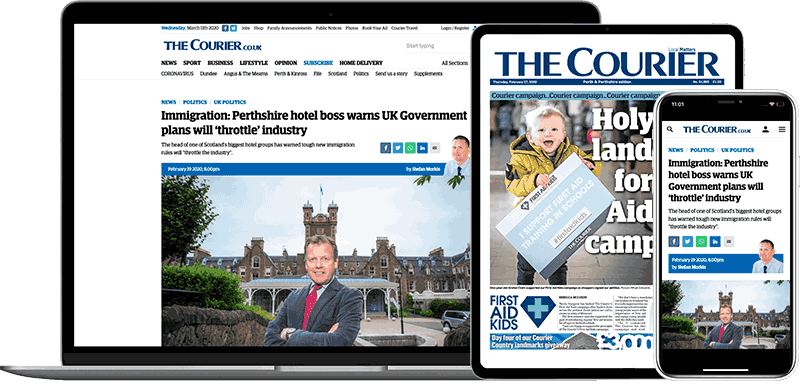 Help support quality local journalism … become a digital subscriber to The Courier
For as little as £5.99 a month you can access all of our content, including Premium articles.
Subscribe