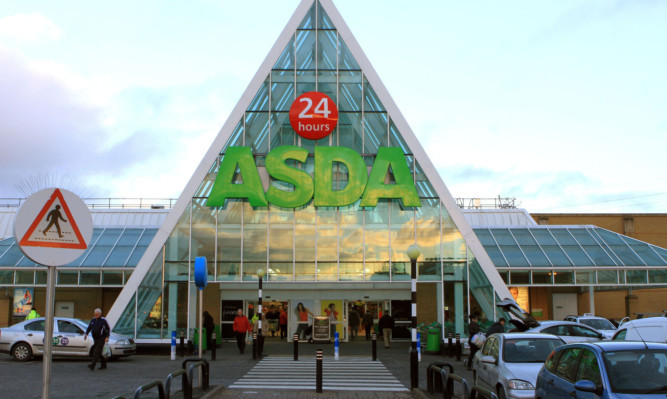 Supermarket bosses have been forced to attach security tag to baskets at a Dundee store in an attempt to hamper tight-fisted shoppers.
A "large number" of baskets have been taken from the Asda storeat Milton of Cragie by shoppers since the ScottishGovernment introduced a 5p bag charge.
Last week,The Courier revealeddetails of the extraordinary lengths shoppers were going to in a bid to avoid the new 5p charge.These included stealing shopping baskets, as well as cramming the free tiny bags designed for fruit andvegetables with an array of other goods.Now baskets at the Asda store in Milton have had to be security tagged following an epidemic of thefts by frugal shoppers.
It is thought that the store inDundee could be the only one inScotland where bosses have had to go to such levels.
Other shops in the City of Discovery have been forced to shell out significant sums of money to replace basket stocks and have also issued stern warnings to customers with put security staff also on high alert.
A spokesman for Asda said: "Sadly, since the introduction of the carrier bag charge, we have lost a large number ofbaskets.
"We have reluctantly introduced security tags to ensure all our customers can carry out their shopping without disruption."
Other supermarkets, including Tesco, Morrisons and Sainsbury's, all said they had no plans to security tag their baskets.
Shoppers are being advised that if they take a basket from premises and fail to return it, they could be charged with theft.
Zero Waste Scotland, which has played a key role in the scheme, slammed the actions of the basket thieves, saying there was "no excuse" for their actions.
"Avoiding the bag charge is no excuse for criminal and irresponsible behaviour," a spokesman said.
"The best way to avoid the charge is by remembering to bring a reuseable bag to shops, like thousands of Scots already are."
With the plastic bag charge becoming a basket-case across Courier Country, supermarkets are trying to encourage people to use trollies.
A number of stores are thought to have effectively made the use of trollies cash free, by blocking the £1 slot usually needed to unlock one.
That means customers who may not have loose change on them can still take a trolley round the store and are less likely to pick up a basket.
The inserting of coins is designed as a kind of small deposit on the use of trolley given that you only got your money back when you returned it but several major supermarkets are now thought to have eliminated the practice.
It remains to be seen, however, if it will help stem the loss of baskets.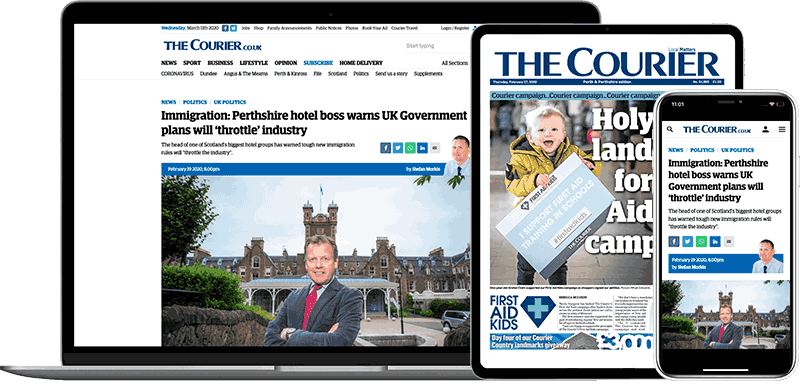 Help support quality local journalism … become a digital subscriber to The Courier
For as little as £5.99 a month you can access all of our content, including Premium articles.
Subscribe