Bus company Stagecoach has been forced to modify the new, much-vaunted London-style Routemaster buses after a series of breakdowns and failures to arrive for passengers since they were introduced in a blaze of publicity just two weeks ago.
The company has issued an apology to passengers who have suffered multiple delays, blaming "technology" problems with the "hybrid" buses, which are on trial from London Transport.
One of the buses was pictured by a resident as it was being linked up for a tow back to the Stagecoach depot on Wednesday night, while a regular passenger contacted The Courier to say another scheduled journey on Monday was curtailed after the bus ran out of diesel and, presumably, battery power.
The woman has now complained to Stagecoach, who admitted to her that they had received several complaints already about the flagship number 73 service which runs from Arbroath to Ninewells Hospital.
Passenger Rhona McDonald said: "Since the bus has been in service it runs 20/25 minutes late every day. This bus is meant to arrive at 4.35pm at Ninewells but since the new bus has been introduced it has never been on time or hasn't bothered turning up.
"Tonight people had to wait till after 5pm for a bus as the bus did not turn up. The bus conductor advised she was on the bus yesterday and it ran out of diesel so she was an hour late on service and a passenger said it broke down.
"I've made a complaint to Stagecoach who advised they have received numerous complaints about this service.
"Perhaps The Courier could investigate this matter to get this normally excellent service back to its usual standard?"
Andrew Jarvis, managing director for Stagecoach East Scotland, said: "We are currently trialling two Routemaster buses in an entirely different environment to London and prior to their introduction we simply didn't know how they'd perform.
"We've been monitoring the situation closely and have been working with the manufacturers to improve their reliability and, along with feedback from customers, drivers and conductors, we have now made some changes to how we will use these vehicles.
"I would like to apologise to any customers who have been inconvenienced and thank them for their patience whilst we test this newly available technology."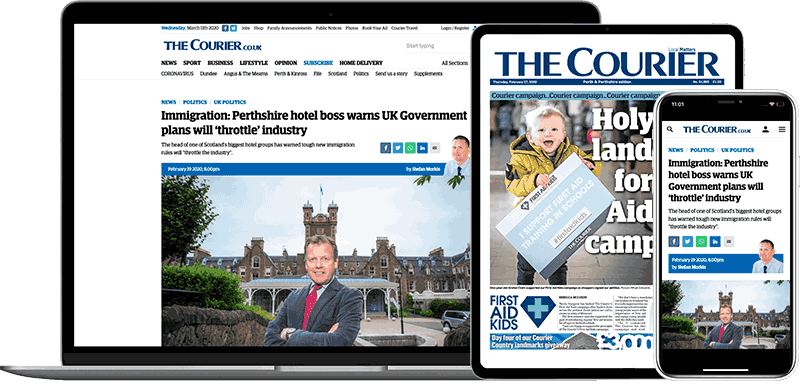 Help support quality local journalism … become a digital subscriber to The Courier
For as little as £5.99 a month you can access all of our content, including Premium articles.
Subscribe