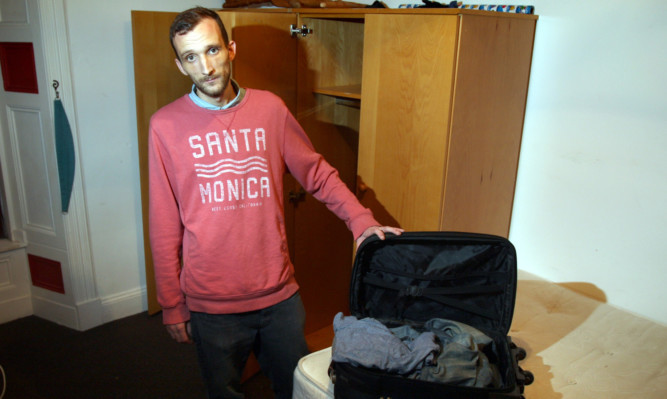 Two brothers returned to their Dundee flat to discover their landlord had thrown away their possessions and changed the locks.
The men from London have been unable to locate any of their belongings, including family photos, high-end electronics, clothes and college coursework.
Weeks later they are still waiting for police and the city council to resolve the situation and have had no further contact with their landord, a Mrs Hussein.
Joe Carnie and his brother were 12 days late on the rent of their Gardner Street flat and intended to settle the balance with their landlord upon their return.
Almost two weeks after the initial incident, Mr Carnie and his brother are still waiting to hear from their landlord.
He said: "It feels like we're stuck in limbo. It's a disgrace, to be honest.
"We're never going to let it drop."
Unable to enter the flat with the new locks, they received permission from the police to kick the door in, only to discover all of their belongings had been thrown out.
Mr Carnie said: "She'd thrown out everything except the furniture that belonged to her.
"She'd thrown out photos of my son from when he was a baby that I don't have copies of, and his toys, my brother's college coursework had been binned, even his work clothes, which he might have to pay to replace.
"We've lost thousands of pounds because of this.
"I don't know what sort of person thinks this is OK to do, it's just completely unacceptable.
"I've spoken to the landlady and she says we deserve it because we broke our tenancy.
"We have stayed here six months; we've never been late on our rent before and never had any problems with other tenants or the landlord."
Mr Carnie and his brother are now still living in the flat and are dealing with their landlord through Police Scotland.
The Courier contacted Mrs Hussein but she refused to comment on the allegations.
Landlords and letting agents have to follow specific legal procedures when evicting tenants who are in arrears.
Before eviction can occur, the tenant must be served with a Section 33 notice, along with a notice to quit which has a minimum duration of two weeks, followed by legal procedures; neither of which were served to Mr Carney or his brother prior to their forced eviction.
Forced eviction must be performed by a sheriff officer, and illegal eviction is a serious crime.
Charity Shelter Scotland has said that changing the locks of a property without the tenant's knowledge and consent could be considered illegal eviction.
A police spokesperson said: "We are aware of the matter. We were contacted in the early hours of November 10 and provided appropriate advice."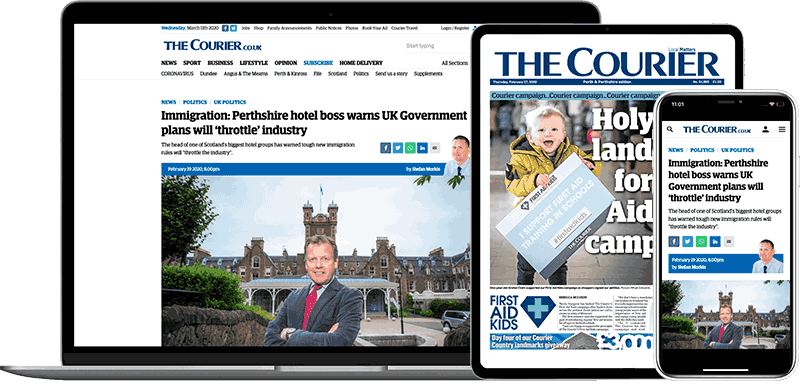 Help support quality local journalism … become a digital subscriber to The Courier
For as little as £5.99 a month you can access all of our content, including Premium articles.
Subscribe