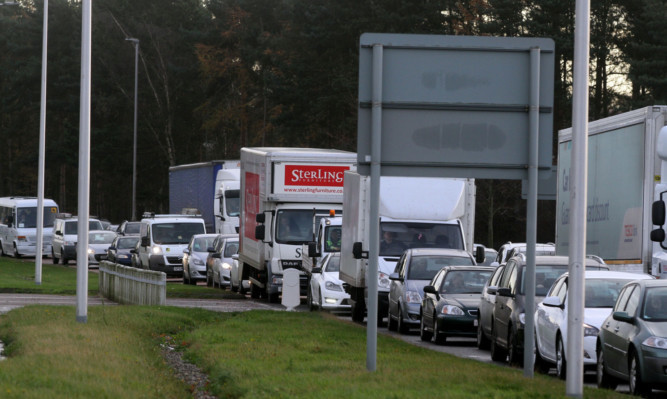 The troubled Claypotts junction on the Arbroath Road requires daily reconfiguration, a Dundee councillor has revealed.
Will Dawson, councillor for East End, has revealed that the clocks on the old set of lights have degraded so badly that they slip by several minutes every day, causing lights to desynchronise.
The lights have to be manually resynchronised at the junction on a daily basis.
Earlier this week it was reported that after consultation with traders, six weeks of planned works were split into two three-week segments at the double junction.
One series of lights has been replaced, while another will be replaced in the new year.
The two systems are difficult to synchronise, leading to delays as motorists move forward only a few feet, or sit at a red light while the lights ahead turn green.
Mr Dawson said: "With the benefit of hindsight, we wouldn't have what we have now.
"I definitely am not calling for a return to the double roundabout of old; such a move would involve spending a fortune and even more inconvenience than that created by the light switchover.
"That may have worked then, but nowadays with greatly increased traffic flow it simply couldn't work. We have to just work with what we have now.
"These problems were not anticipated when the works were planned. We are working hard on a temporary solution and seeing if possibly something could be rigged.
"I want to assure people we are doing everything we can."
Several residents have called for the return of the double roundabout.
Broughty Ferry Traders' Association did not want to comment on the situation but confirmed they were meeting council bosses on Monday to discuss the situation and the second phase of works, which could close the junction.
A spokesman for Dundee City Council said: "A change was made to the phasing of lights in response to safety concerns.
"Investigations have established that, in fact, it was the difference between the old and new systems of lights that was the cause of the delays at the junction.
"The council is now constantly monitoring the situation at the junction and the second phase of work will take place to complete the upgrading in the new year."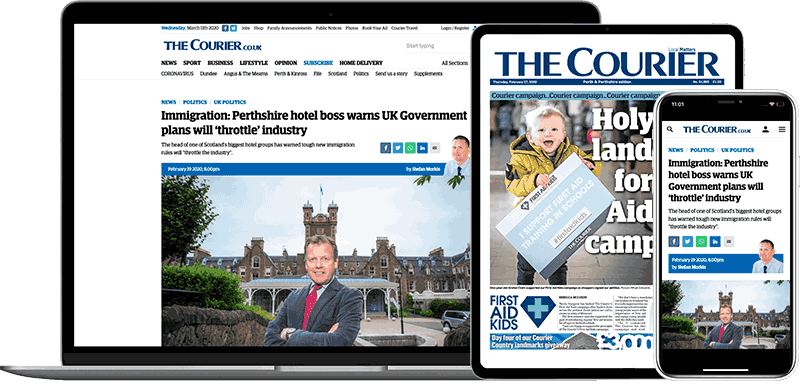 Help support quality local journalism … become a digital subscriber to The Courier
For as little as £5.99 a month you can access all of our content, including Premium articles.
Subscribe