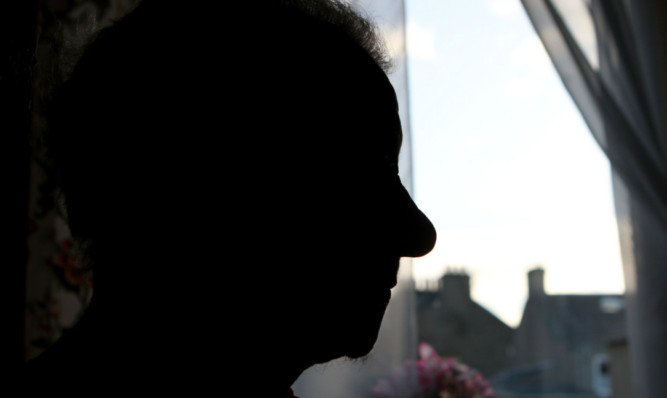 A vulnerable house-bound pensioner who was targeted twice in her Dundee home by the same sneak thief has spoken of her sadness at the crime.
Speaking to The Courier, Mary Sinclair, who walks with the aid of a zimmer frame, said she was saddened to hear the thief would spend Christmas behind bars.
John Reid was sentenced to three-and-a-half years in prison after being found guilty of breaking into the 86-year-old's home.
Delivering a unanimous guilty verdict at Dundee Sheriff Court this week, a jury heard Reid, 30, a prisoner at HMP Perth, had targeted her before.
The court heard Reid had gained entry to the house uninvited when Mrs Sinclair spotted him through the glass sitting room door.
She said: "I told him to come in because I can't walk. He came in and asked to trim the hedge, but I said it had already been done."
Reid had asked for a cup of tea and while Mrs Sinclair struggled to her feet he opened her handbag and removed her purse, two bank/building society books, a blue pension book holder and an address book.
He then said he wanted to use the toilet but instead went to her bedroom.
She said: "I was sitting watching the TV when I realised I hadn't seen the bathroom light come on. I looked round and thought, he's in my bedroom going through the drawers."
Mrs Sinclair then phoned the police, who found Reid at the house.
He was asked who he was by police and stated he was there to ask if Mrs Sinclair needed any gardening doing however, she said to the police she did not know who he was.
When searched they found Reid had been attempting to steal £170 in cash, as well as a number of possessions, including two necklaces and her late husband's ring.
The court heard police then entered the hallway and saw, stuffed behind a small portable heater, a Halifax savings account book in a blue TSB folder, a brown purse, an address book, a blue pension book holder and a Halifax book in the name of Mrs Sinclair.
These items were also shown to her and she confirmed they were her property and that she kept these in her handbag.
After a search of the living room police found two necklaces under the settee where the accused had been sitting however, when he was taken to police headquarters he maintained that he didn't steal anything.
Mrs Sinclair said: "He told the police he didn't steal anything and I was daft enough to agree with him as he hadn't taken anything away, but the police said he was trying to.
"I know he had been here before but he was a stranger to me. I don't know him and I didn't remember him from 18 months ago at the time, but I'll recognise him again.
"When I heard he went to jail I thought, 'I hope I didn't put him there'."
Sheriff Alistair Brown jailed Reid for three years and six months, which was backdated to August when he was first remanded for the offence.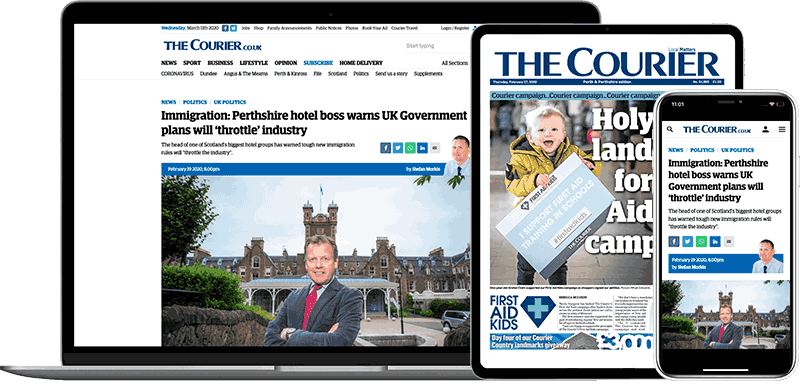 Help support quality local journalism … become a digital subscriber to The Courier
For as little as £5.99 a month you can access all of our content, including Premium articles.
Subscribe