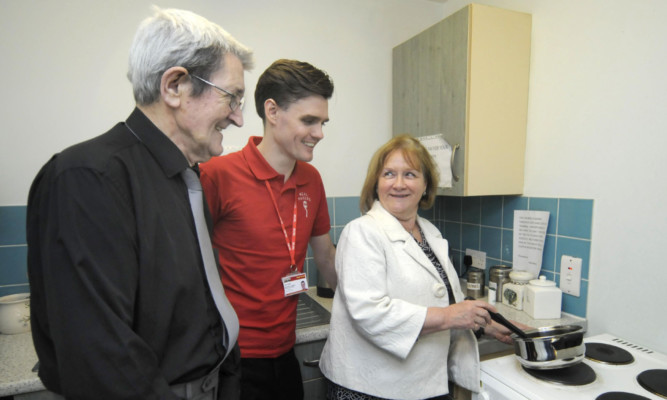 A free national neighbourhood food sharing project has launched in Dundee.
Meal Makers, launched by Public Health Minister Maureen Watt, matches up cooks with those who need hot meals.
Cooks can sign up on the website and will be paired with diners, they then cook an extra portion of food and bring it round.
The scheme, funded by the Scottish Government, aims to connect with isolated people and reduce food poverty.
Stuart Miller, a development officer with Meal Makers, said: "It's been trailing since August 4, but we're launching it all today with the minister.
"It's been going really well, the uptake has been fantastic, we have 220 cooks already signed up across Scotland, and 70 of those are in Dundee.
"The way it works is that we sign up the cooks and then we pair them up with diners.
"It is deeply important, and we've found a number of benefits we didn't predict.
"Of course there's the benefit of a hot meal that is nutritious, fresh and cooked at home, which some people especially old people on their own might find difficult to prepare.
"But we were surprised to find that the social contact was a huge benefit as well.
"We've been hearing plenty of stories back from the diners already who are saying they have conversations with the cooks, or that someone has borrowed a book and are really forming friendships.
"Many people have said that they get so much from it.
"It's more about bringing people together, which is especially vital at this time of year, with seasonal loneliness being a major problem.
"Once a pair is established we tend to look in every so often, but we let them get on with it and just be there if there are any hiccups."
Maureen Watt said the idea was the first of its kind in Scotland, inspired by the food train and Casserole Club in London.
"It's easy, especially for people who enjoy cooking, to make that extra meal or extra portion and help people," she said. "It really nails two birds with one stone.
"There's the social isolation, which is the real problem. Some people, especially old people and widowers, can go days on end without seeing another person.
"It also allows people from different backgrounds to start a conversation.
"We have someone on the programme who teamed up with a Spanish student, and another who had a Thai curry for the first time.
"It also directly tackles malnutrition and undernutrition and really goes a long way to helping people prevent health problems and suffering."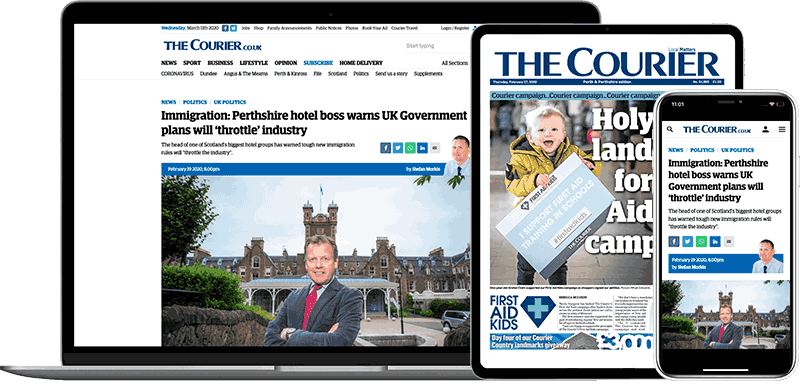 Help support quality local journalism … become a digital subscriber to The Courier
For as little as £5.99 a month you can access all of our content, including Premium articles.
Subscribe