 Residents in Lower Whitfield are celebrating after plans to transform the former Whitfield Labour club into a convenience store, post office and chip shop were approved by the city council.
A planning application submitted to Dundee City Council proposing the transformation of the empty building to a retail outlet at Lothian Crescent was given the green light by councillors, despite planning chief Mike Galloway recommending refusal.
However, the Post Office has warned a new branch would not be allowed if it was deemed to impact unfavourably on the existing sub-post office on Berwick Drive, around a mile away.
The committee heard a deputation by Sean McMahon of Park Investments (Dundee) Ltd who said he would be the operator of the retail unit if the application was approved.
He told the committee he had met the residents of Longhaugh Sheltered Housing who had organised the petition and handed it to him personally.
He said he had listened to people and the feedback he received was that they needed a post office and shop closer to their homes.
Councillor Brian Gordon also spoke in favour of the application and moved an amendment to approve it, which was backed by 12 votes to 7.
Mr Galloway had recommended refusal, arguing it could harm business in the Whitfield Shopping Centre.
This is despite confirmation that the owners of the shopping centre are moving towards demolishing it to make way for housing.
Instead, Mr Galloway wanted the council-owned Crescent shopping centre to be the focus for any new investment.
Jimmy Marr, owner of the applicants, Park Investments (Dundee) Ltd, said he was "surprised but delighted", and will now make an approach to the Post Office to create a sub-post office in the unit.
He said: "We know we have the support of the community and I think the main support we got at the meeting was from the local member Brian Gordon.
"He knows the community well and he said he had been inundated with requests from people to keep the former post office and now to try to get a new one closer to South Whitfield."
A spokesman for the Post Office said: "When we receive a request for an entirely new branch in an area with no current post office provision, Post Office can look into this. We assess such requests on a case-by-case basis."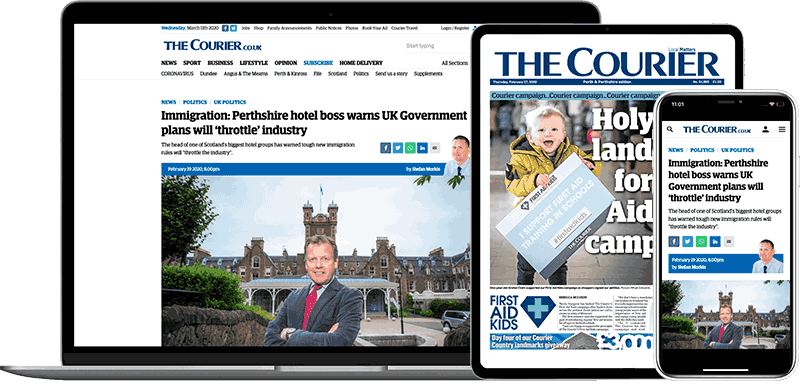 Help support quality local journalism … become a digital subscriber to The Courier
For as little as £5.99 a month you can access all of our content, including Premium articles.
Subscribe