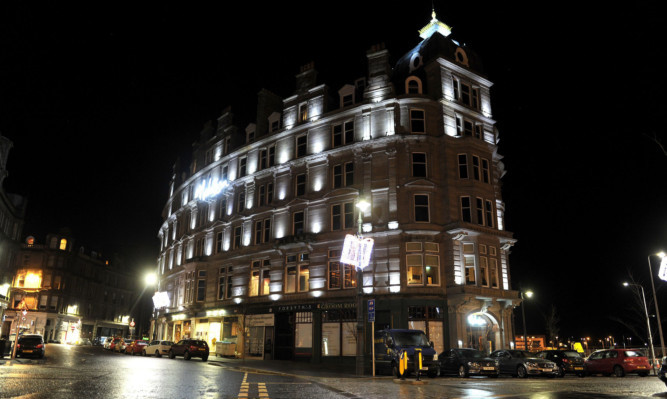 Malmaison Hotels has been accused of telling lies over allegations of racial and sexual abuse at its Dundee Hotel.
Earlier this month, The Courier reported claims by four former kitchen employees who are taking the hotel group to an employment tribunal, saying they were racially and/or sexually abused by other members of staff.
Malmaison Hotels was asked to comment on both the claims and the tribunal action. Marketing manager Chris Fielding-Martin said they did not comment on individual cases but "confirmed" that the company had "not been notified of any formal complaint from any current or previous employees at Malmaison Dundee."
This was despite the company and the four parties having been through the Acas conciliation process, which is in place to iron out disputes between employers and employees in a bid to avoid tribunal actions.
Now two former members of staff one of the four claimants and another man, former sous chef Kevin Ralton who was sacked after being accused of being one of the alleged abusers have come forward to say that statement was "fabricated" as both had been through grievance procedures with the company.
Mr Fielding-Martin has now apologised if his statement to The Courier was "unclear".
Mr Ralton, who was employed at the hotel for six months earlier this year, said he was written to by the company and told he was dismissed for racial and sexual discrimination.
While firmly denying he was responsible for any of those actions, he says at least one of the complainers had raised a formal grievance procedure, so the group's denials, he says, are "fabricated".
Mr Ralton said: "I was recently employed by the Malmaison in Dundee as a chef and had worked at two previous properties within the group Newcastle Hotel du Vin and Malmaison Aberdeen.
"I took a promotion offered to me to leave Aberdeen Malmaison and transfer to the Dundee hotel."
He said it was the "worst decision I ever made" and added that he thoroughly regretted the move.
He said he was dismissed on the grounds of bad attitude and poor body language but appealed and was given written reasons, which showed, he said, a different picture.
He added: "I have it that I am being held responsible for these allegations printed in your paper on December 17.
"In your article it states they had not been notified of any formal complaint from any current or previous employees at Malmaison Dundee. This statement by the hotel group is fabricated as they were well aware of it, as they carried out an investigation."
He said, though, the investigation was not thorough and someone was always likely to be made the "scapegoat".
"This person being myself," he said, adding: "It was in the result of my appeal where the reason for my dismissal mentioned the discrimination complaints. I thoroughly refute these claims that I was involved in any discrimination.
"I believe Malmaison are going to make out that I was solely responsible for these claims, one way or another."
Mr Ralton says he believes the allegations are so serious he has challenged the hotels group to prosecute him.
He says he has approached lawyers to seek legal advice and added: "I am definitely going to raise a tribunal action against them for unfair dismissal as well in the new year."
Mr Fielding-Martin was asked to respond to the claims the company had issued an erroneous statement and said: "As previously stated we do not comment on internal employee relation matters or individual cases.
"We do have a company grievance procedure available for our employees. Our initial statement referred to having not received an external claim through the Industrial Tribunal process.
"We apologise for any misunderstanding if this was unclear."