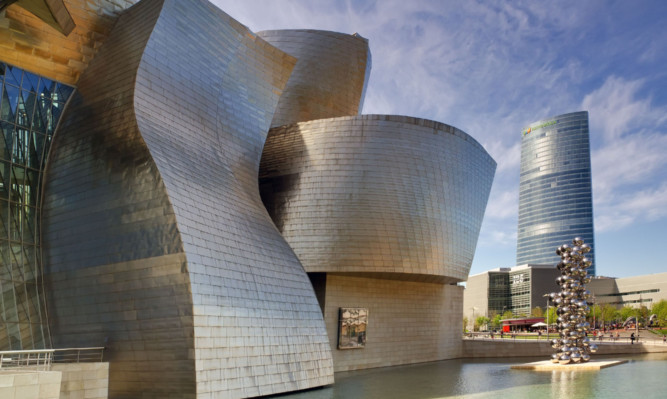 "Staggering overspend", "sloppy management" and "out to lunch" these are just some of the harsh criticisms being levelled at the V&A in Dundee.
Yet, according to a poll this week by Your View K, 60% of respondents say the V&A should go ahead, and 67% say it's important for Dundee's development.
It seems, despite the detractors, the majority of people in Courier Country are still behind the project, believing it will be a new future for the city.
While the V&A's cost has soared from £45m to more than £80m, many locals are convinced that it's important to stick with the plan to bring Kengo Kuma's award-winning design to life.
The Baltic Centre for Contemporary Arts in Gateshead, sited in a converted flour mill, opened in 2002 a project that cost £46 million. The Baltic attracts about 400,000 visits per year, including a dedicated audience of 80,000 who now come to every exhibition.
It was among the new British galleries that followed in the wake of the Guggenheim in Bilbao, Spain, which reinvented the former port city when it opened in 1997.
Bill Grigg, a former community regeneration manager with Perth Council, comes from the north east of England and says: "The Baltic is always full of people and I'd bet that many of them aren't there for the art they've come to see the amazing building.
"I've also been to the Guggenheim I wouldn't have dreamed of going to Bilbao in the normal run of things as it's a fairly industrial and uninspiring city in northern Spain. I have a friend who doesn't really go to art galleries but he went specially to see the Guggenheim.
"There's no doubt that people are drawn to incredible, iconic buildings but inevitably there is a cost in doing something special," he continues. "I thought the original cost for the V&A project sounded surprisingly low and unrealistic but these things happen sometimes. The fact is, it's a spectacular design and will draw people from all over the world to Dundee.
"Like many cities Dundee's traditional industries and economic base have long gone so now we have to move on to other sectors to build economic growth and sustain it. And the V&A effect is already working I doubt the Malmaison would have opened in Dundee if the V&A project hadn't existed. That in turn has created jobs and aided the city's infrastructure."
Bill isn't convinced by the argument that the huge amounts of money going into the V&A could be better used elsewhere.
"We had the same thing with the proposed Connect2 cycle bridge in Perth, which never happened," he points out. "But the £2.5m raised didn't get put back into Perth, it went to Glasgow. A capital investment like this won't come to Dundee to be spent on social services or whatever.
"I feel strongly that we've got to keep building up the local economy and the V&A is a perfect way to help Dundee achieve this now and in the future."
Journalist and historian Norman Watson agrees: "Let's not take our foot off the gas. The V&A has the potential to revitalise Dundee. And in a city that attracted Paxton for its parks, Telford for its docks and Adam for its town house, let's not ever say we cannot do it.
"This extraordinary building will combine familiarity with the past with a vision of the future in a stunning location gifted by the god of geography. The V&A proclaims the enlightened world of Victorian culture, its objects trace our roots and timeline, remind us who we were and reveal amazing stories of how we came to be.
"For the city and people of Dundee the V&A will also offer an exciting, inspiring, magical experience for young and old alike a citadel of discoveries befitting the City of Discovery.
"It promises to be an amazing centre for design in Scotland, attracting the cream of British creativity and hosting exhibitions that should, at last, draw the cultural spotlight away from Glasgow and Edinburgh even London.
"The building itself will have fantastic social spaces, making it a place to meet, greet and eat, browse, learn and shop, while enjoying its architecture and stunning location.
"It is a brilliant, transformative coup for Dundee as big, bold and breathtaking as it gets. Our civic heart should beat proudly at attracting a museum that any city in the world would have welcomed wide-eyed, as if they'd won the lottery.
"I can't wait for it to open."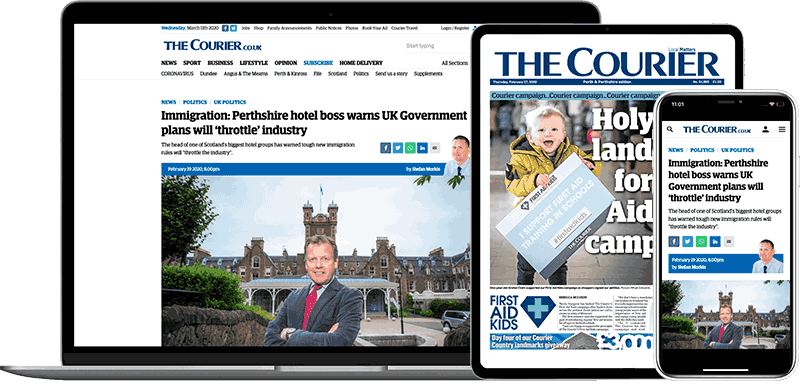 Help support quality local journalism … become a digital subscriber to The Courier
For as little as £5.99 a month you can access all of our content, including Premium articles.
Subscribe