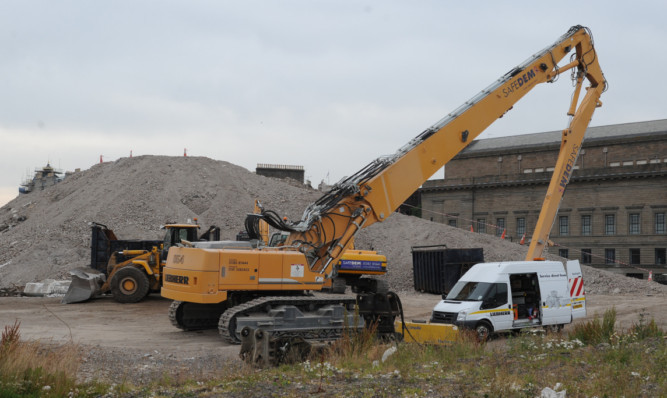 The "Muncher" has gone and with it, Dundee's most hated building.
Tayside House has been reduced to a pile of rubble by Safedem's specialist Leibherr machine, which used its 34-metre reach to nibble away at the multi-storey office block from the top down.
The huge pile of rubble left at the rear of the Caird Hall will now be removed by diggers and lorries working from the ground after the machine was taken away from the site on Thursday night.
The former council headquarters was demolished as part of the Dundee Waterfront plan to redevelop the area.
It had to be dismantled piece-by-piece instead of by controlled explosion because the tunnel of the Dundee-Aberdeen railway line runs nearby.