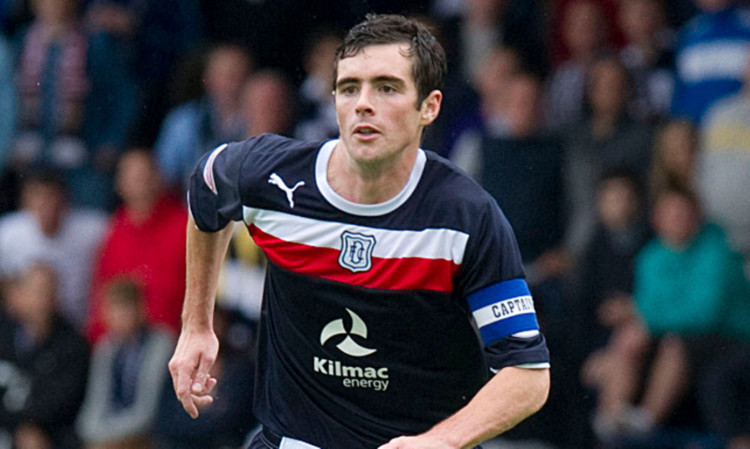 Stephen O'Donnell is determined to bounce back stronger following his release by Dundee.
The popular former Dark Blues skipper has endured a miserable last 18 months being dogged by serious injury including a torn cruciate ligament.
O'Donnell did not feature at all under new Dundee boss Paul Hartley who felt he had no option other than to let him go as his side gear up for life in the Premiership next season.
However, the player himself is adamant that if another club will give him a chance to prove himself, he will seize it with both hands.
O'Donnell said: "I can understand why a manager might look at me and think, 'Well, he hasn't really played for the last 18 months or so'.
That's sometimes how it can work in football. But I feel as though I've still got a lot to offer. I'm only 30 and have lots of experience.
"At this stage in my career, I feel as though I just need someone to take a chance on me and hopefully that will happen. My aim is now to come back stronger and show people what I'm capable of.
"What I need is the kind of move which fits both parties. It's about moving on now and being as positive as possible, which is what I intend to be."
O'Donnell admitted it was a wrench leaving Dundee and the many friends he has made at the club.
However, he was honest enough to admit that the time was right for a parting of the ways.
O'Donnell said: "I'm obviously gutted at leaving. I had four great years at Dundee and was club skipper up until the start of last season.
"It was just a bit unfortunate the way it ended with me not really featuring for the past year and a half.
"It was really a decision which was taken out of my hands and the club's because of my lack of football. So I can understand that. Basically, it was the time to move on for both myself and the club.
"I've had my fair share of injury problems to contend with and it's just a pity that by the time the season ended and it was brilliant to see the lads win promotion I was nearly fully fit again.
"Football can be a tough game that way. If the season had gone on longer I'm sure I could have played my part."
O'Donnell's last appearance for Dundee came on December 28 against Dumbarton when he came on as a substitute.
The regard he was held in by the fans was evident as they rose as one to give him a standing ovation and the player hopes the Dark Blues can give the support more to cheer about in the Premiership next season.
He added: "Dundee are an infectious club. I've had a fantastic rapport with the fans and there are a lot of good people working there. I've had so many goodwill messages since leaving that it has been quite humbling actually.
"The club will always have a big place in my heart. I would have loved the chance to say goodbye to the staff who have been great with me but it wasn't to be.
"Some people have gone through two administrations which has been hard. But I want to wish Dundee all the best next season. I will always look out for their results and hope they do well."