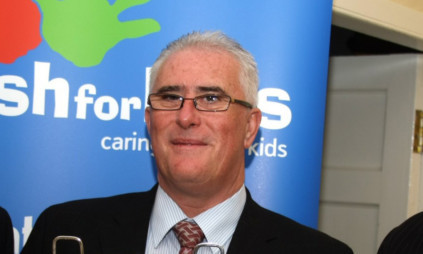 One of Dundee's top lawyers has claimed that benefits sanctions are increasingly being linked to food theft.
George Donnelly, vice-president of the Dundee Bar Association, says that "harsh" sanctions and cuts by the Department of Work and Pensions (DWP) are leaving people hungry and compelling them to steal.
He said that shops in Dundee were paying the price, with the DWP leaving people with no alternative but to turn to crime.
The shocking claim comes a week after Lisa Esson was admonished by Sheriff Brown at Dundee Sheriff Court after shoplifting because she had not received her benefits.
Her case followed that of Martin McLanders, who also began shoplifting after his benefits were stopped.
His solicitor, Gary McIlravey, said McLanders, who is in and out of prison on a regular basis, had not eaten for days before attempting to steal from Tesco.
Mr Donnelly told The Courier: "Hundreds of people are being sanctioned and they are not being told how long it will last for, when they can expect to get back on.
"A DWP official predicted this. The harsh measures have certainly contributed to an increase in shoplifting.
"Often the reasons given for sanctioning them is they haven't kept a diary of what jobs they've been applying for or, in one case, one man was sanctioned after applying for a job as a mechanic which was not one of the three types of jobs he was told to apply for by his case officer.
"He had used his initiative and was sanctioned for it. Others are being sanctioned just for admitting they turned up late for a meeting. The DWP are sanctioning people for any reason they can. They are really looking to do it."
At Dundee Sheriff Court last week a woman was admonished by Sheriff Brown after shoplifting to feed her family, having been told she would not receive benefits for six weeks.
Ms Esson had finally fled her partner of 17 years after he abused her, taking her two children with her. She had not previously been entitled to claim benefits, however, because her partner had a job.
Now on her own and supporting her two children, she was told it would take six weeks for her to receive her first round of payments.
With her and her children without enough money even to eat, she was forced to shoplift to survive, eventually being arrested.
Kris Gilmartin, of Norrie Gilmartin solicitors, appeared on behalf of Ms Esson in her case and said it was just one example of the difficulties caused by the changes to benefits.
He told The Courier: "She was in a relationship for 17 years, in which there was domestic abuse. She managed to get out of the relationship, but while she had been in it she had been unable to collect benefits because her partner was working.
"Once she left him she applied for hardship benefits, but was told that it would take six weeks to get them. She has two children and turned to shoplifting.
"Sheriff Brown said that he had been assured by the DWP that no one would go without food as a result of the benefits changes.
"However this case was an example of that not having worked and, as such, there were significant mitigating circumstances and she was admonished."
He added: "It is now extremely difficult to be awarded hardship payments. Generally there has been an increase over the last 18 months or two years in this type of case.
"Outside of the criminal court, our firm deals with things like benefits appeals and we are certainly aware that there has been a significant increase in sanctions and other difficulties. That almost necessarily leads to an increase in criminal cases."
A spokesman for the DWP said: "Every day Jobcentre Plus advisers are successfully helping people off benefits and into work so they can secure their future and we have seen employment has increased by 48,000.
"Benefits are being paid to claimants more quickly and independent experts tell us that there are fewer people struggling with their food bills compared with a few years ago.
"We spend £94bn a year on working age benefits and the welfare system provides a safety net that supports millions of people who are on low incomes or unemployed.
"Our reforms will improve the lives of some of the poorest families in our communities by promoting work and helping people to lift themselves out of poverty.
"Sanctions are only used as a last resort, but it's only right that people claiming benefits should do everything they can to find work, if they are able."
Citizens Advice Scotland's Chief Executive Margaret Lynch said: "We would encourage anyone who finds themselves in that situation to apply for the Hardship Fund, and people can get free, confidential advice from the CAB Money Advice service."
Additional reporting by Alan Wilson.