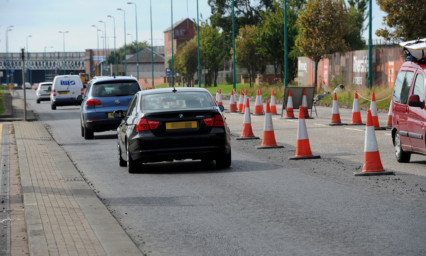 A concerned driver says he was told by Tayside Contracts that cost-cutting measures by Dundee City Council have resulted in a "bumpy" new surface on Riverside Drive.
The motorist, Alan Clark, says he regularly travels along the road and noticed the uneven tarmac as he was driving to work.
After making a complaint to the city council he was passed on to Tayside Contracts, who are carrying out the changes to the road on behalf of the council.
He says he was then told by management at the company that the council had not provided funds for the workmen to purchase machinery to pull up the old road, which has led to bumps in the tarmac.
He said: "I called to put in a complaint with the council and was passed on to talk to the management at Tayside Contracts.
"They then told me that they had not been able to dig up the old tarmac because the council had not granted them the funds to get that type of machinery, so the new road is on top of the old one.
"It was bad before, but now every time I go across the road I can feel the car bumping up and down over and over again.
"I just think that when the work took so long to start, the council should have paid the extra money to do all of the work right.
"We've waited about 20 years to see the road relaid on Riverside Drive and this new work just won't last. It's pretty ridiculous.
"To be honest, I just find it a bit embarrassing. I don't want Dundee to come across as if we think 'well, that will just have to do', and that's what this looks like as soon as you come into the city."
A Dundee City Council spokesperson said: "The city development committee approved spending on Riverside Drive improvements in June totalling more than £760,000.
"This included road improvements in conjunction with essential road maintenance and a series of other enhancement and safety works. More work will be carried out in due course."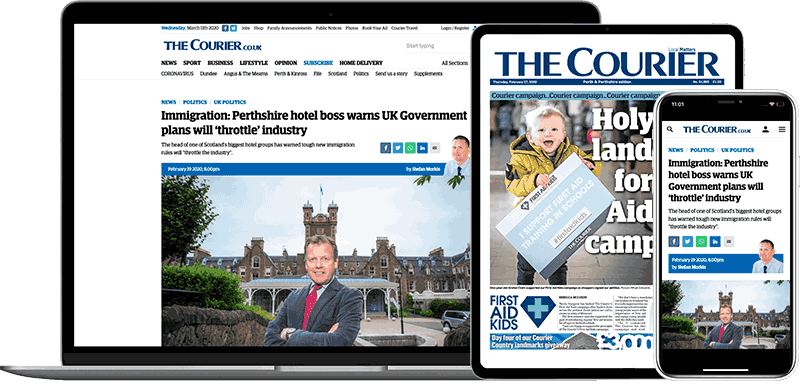 Help support quality local journalism … become a digital subscriber to The Courier
For as little as £5.99 a month you can access all of our content, including Premium articles.
Subscribe