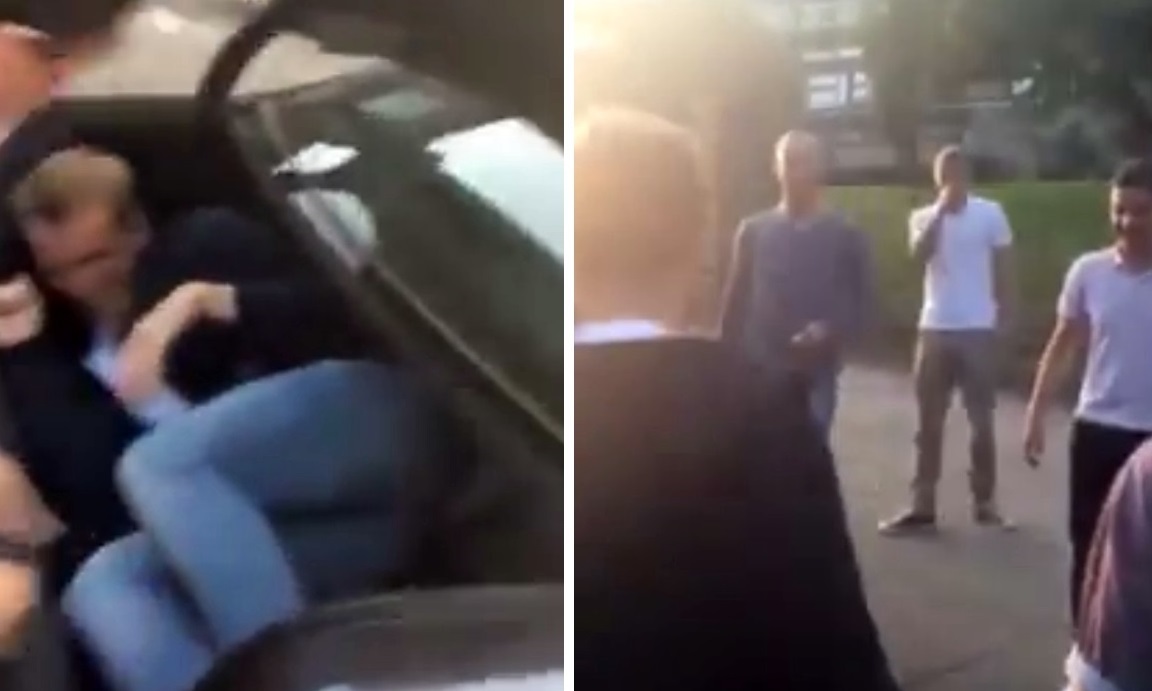 A Dundee FC fan suffered a more crushing Sunday than most of his fellow supporters after becoming trapped in the boot of a United player's Mercedes.
The bizarre incident, which unfolded after the Dark Blues' derby thrashing, involved the fan getting locked in centre-back Jaroslaw Fojut's boot, before being rescued by the star who apparently found the incident entirely amusing.
Gordon Macdonald had travelled with friends to the Perth Road to drown his sorrows following the 4-1 defeat.
It was there that the group noticed a brand-new Mercedes with its boot open and Mr Macdonald decided to jump in.
The 25-year-old said: "We were just having a few drinks after the match.
"As we were walking up the road we spotted a car with its boot wide open. My mates said I should get in it would be hilarious.
"I did, but then they shut it on me. It locked and I couldn't get out."
Mr Macdonald, who is from Carnoustie but works in Dundee, became agitated but his friends thought it was hilarious.
"I must have been stuck in there for five, 10 minutes. I could hear my friends outside laughing about it I guess it probably was quite funny.
"Luckily one of Fojut's mates was driving past and noticed my friends.
"He stopped and asked what was going on and was able to get Fojut on the phone. He came out and unlocked the boot."
Despite being rescued by a United star, Mr Macdonald admitted he was more relieved to have gained his freedom.
"I'm being honest I didn't actually recognise him. I'm a Dundee fan. I was just glad to be out," he said.
"Of course, a lot of my friends knew straight away who he was. He was a brilliant guy though, he found it so funny.
"It certainly helped put a smile on my face after the match," he added.