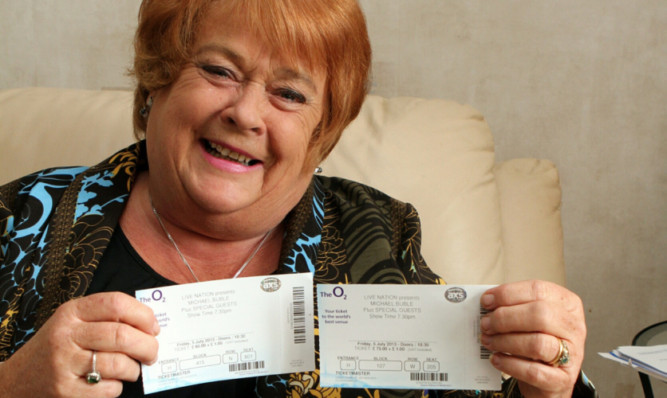 A Dundee pensioner described how, in an effort to save her precious Michael Buble tickets, she confronted a man who broke into her home.
Agnes Neish, 65, came in from the garden to find an intruder in the bedroom of her Maryfield home. As the thief rushed to escape, she quickly moved to stop him and managed to jam him in the doorway, demanding he drop her belongings.
The raider, Paul Houston, 38, got away with the bag, but was later caught by the police and jailed for nine months after Agnes identified him.
She has now been reunited with her possessions, including her tickets and is looking forward to seeing the singer in London next week.
She said: "Of all the things he stole I was most upset that he took my tickets and I am delighted I got them back."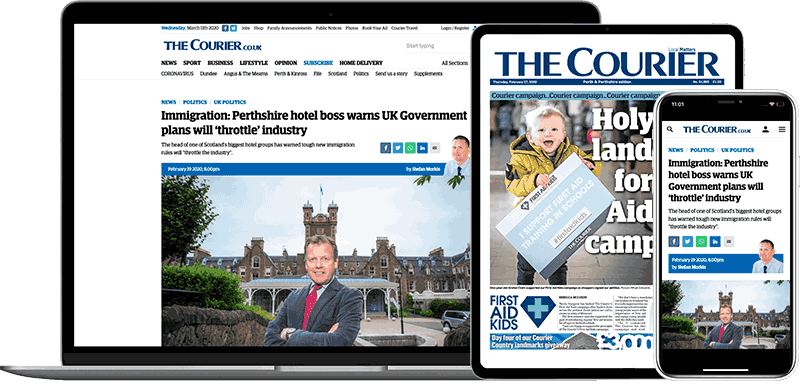 Help support quality local journalism … become a digital subscriber to The Courier
For as little as £5.99 a month you can access all of our content, including Premium articles.
Subscribe