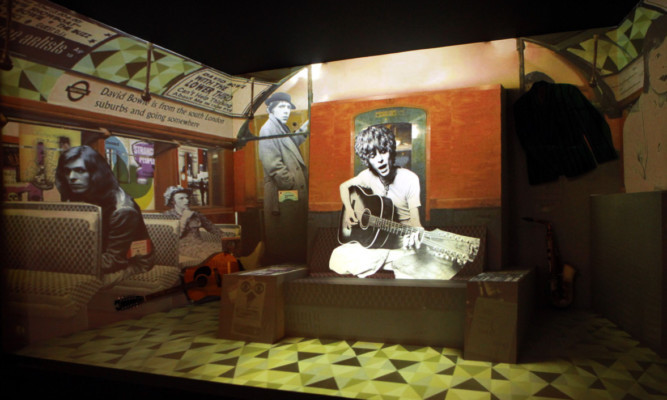 Ziggy Stardust and a host of Hollywood icons will star in the first exhibitions staged by the V&A at Dundee.
Although the museum will not open for another three years, plans are already being drawn up to bring some of the Victoria and Albert Museum in London's most popular recent exhibitions to the banks of the Tay.
These included its David Bowie exhibition, which featured more than 300 objects and costumes from the singer's personal archives.
More than 300,000 visited the exhibition before it went on international tour.
The V&A's 2012 exhibition of Hollywood costumes, including those from the Wizard of Oz and Raiders of the Lost Ark, drew more than quarter of a million people to the London V&A.
The museum's current exhibition of clothes created by the late fashion designer Alexander McQueen will also be brought north once the V&A at Dundee opens.
And those behind the museum say the enormous space of the Dundee galleries mean the exhibitions will not be "diluted" in any way.
V&A marketing manager Tara Wainwright said V&A shows will be followed by other international exhibitions.
She said: "Our galleries have been designed to they're large enough to take the largest of the touring V&A shows from London.
"At the moment when shows are on in London they very rarely go anywhere else in the UK as nowhere else is big enough. Our galleries will be the largest museum standard exhibition spaces in the country."
Other displays will focus on modern Scottish fashion designers and video games.
It was announced earlier this year the price of the V&A had increased to £80 million from £45m.
Once completed it is expected the museum will attract more than 300,000 visitors each year.