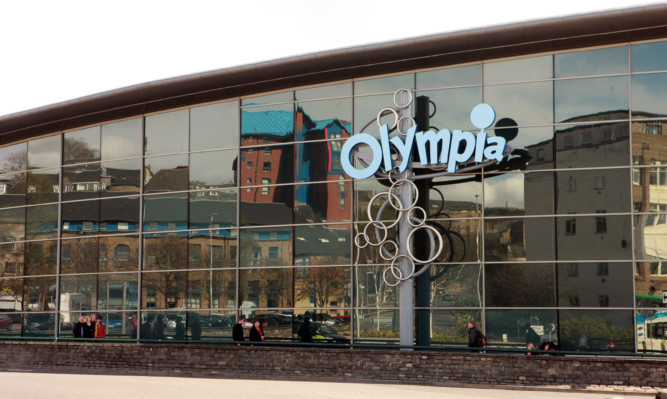 A man who tried to film a child removing swimwear in a cubicle at a Dundee swimming pool has been told his behaviour was "offensive" but he is not deemed to be a danger to the public. Lee Coull, 26, held his mobile phone over the top of a cubicle at Olympia Leisure Centre and tried to video or photograph the teenager as his victim changed after swimming.
Coull, of Alloway Terrace, Linlathen, has been handed an 18-month supervision order for the offence.
Dundee Sheriff Court earlier heard that the frightened child had shouted out and tried to push the phone away but it re-emerged seconds later in the same place.
The incident took place at about 4pm on April 14, shortly after the victim and a friend had been swimming in the pool.
At an earlier hearing, depute fiscal Alex Piper told the court the friends were in separate cubicles when the complainer's friend passed a bottle of juice under the bottom of the cubicle. The depute fiscal said: "A few minutes later, the victim looked up and saw a black mobile phone being held from the opposite cubicle, at the top of the cubicle, looking down at the child.
"The child shouted 'go away' and, at the same time, tried to hit the phone away. The phone disappeared only to reappear a few seconds later."
Coull admitted behaving in a threatening or abusive manner by placing his mobile phone over the top of a swimming changing cubicle in an attempt to take a video or photograph of a minor.
Sheriff Alistair Carmichael, sentencing, said he had taken into account a psychologist's report, which had determined that Coull was not "a danger to the public".
The sheriff said: "I have decided that your behaviour was extremely offensive and caused a great deal of distress to the complainer. There was a sexual element to this but it was one of a number of elements involved in this case."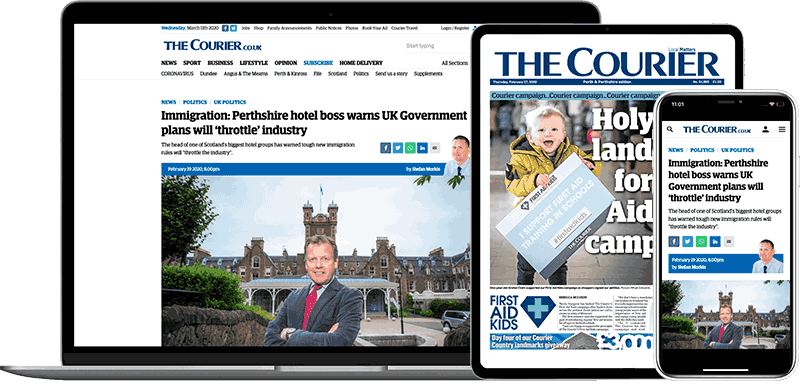 Help support quality local journalism … become a digital subscriber to The Courier
For as little as £5.99 a month you can access all of our content, including Premium articles.
Subscribe