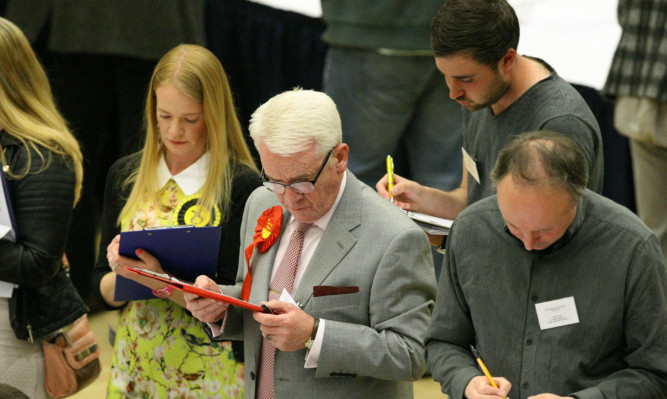 Labour's 65-year grip on Dundee West appears to be loosening as the thousands of votes for the city's two constituencies begin to be counted.
While neither the Labour or SNP group would speculate on voting samples, the race appears to be edging in the latter party's favour.
SNP deputy leader Stewart Hosie – seeking to retain the city's eastern constituency – praised the local party's "fantastic" campaign.
Officials from Dundee's Labour party, the SNP's main rivals in the city, also insisted they had fought the best campaign they could, but cautioned that the national picture – particularly the popularity of Nicola Sturgeon – had not worked in their favour.
Mr Hosie said: "We have fought a fantastic campaign.
"The message of the campaign, an end to austerity in particular, has been exceptionally well received in the city.
"Nicola Sturgeon has also been a revelation, particularly in the TV debates, in Scotland and beyond.
"Our campaign has been very positive and I'd love to see us win both Dundee seats."
The Labour Party is hoping to defend a 7,000-plus majority in Dundee West with candidate Michael Marra – but as the ballots began to be totted up that appeared increasingly uncertain.
If they do lose control of Dundee West, it will be the first time the constituency is not represented by Labour.