 Vicious thugs who barged into a 74-year-old man's home and subjected him to a motiveless, sustained and brutal attack have been jailed for a total of nine years.
Gary Ironisde and Ryan Jendrycha's terrified victim lay crying "why, why, why me?" as the thugs delivered blow after blow to his head and body.
The pair had downed an "industrial amount" of alcohol before forcing their way into Alexander Lees' home in Dundee's Hindmarsh Avenue at midday on Sunday July 27 last year.
Then, in a completely unprovoked attack on the OAP – who neither knew – Jendrycha knocked Mr Lees, a former police officer, to the floor and climbed on top of him before repeatedly punching him on the head for several minutes.
The powerfully built thug then got up – prompting Ironside to step in and continue the attack, repeatedly kicking Mr Lees on the back and head leaving him with a "significant" head injury.
The pair then left, with Ironside then randomly attacking a pedestrian outside for no reason.
Ironside, 19, of Court Street North, Dundee, and Jendrycha, 28, of Sandeman Street, Dundee, pleaded guilty on indictment to a charge of assaulting Mr Lees to his severe injury.
Ironside further admitted a charge of assaulting Alan Gilmartin to his injury.
Sheriff Alistair Brown jailed both men at Dundee Sheriff Court for four and a half years each.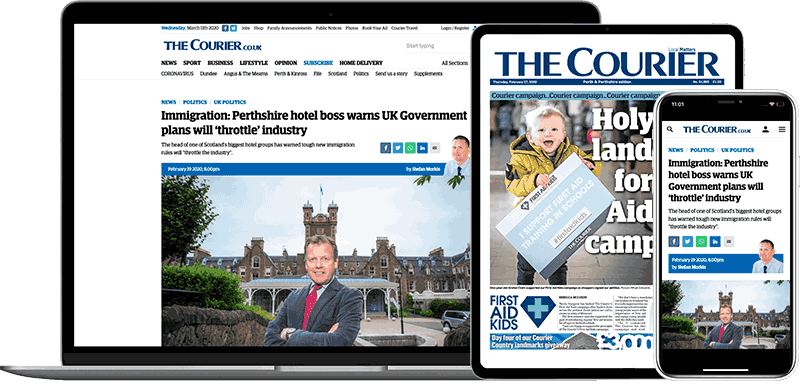 Help support quality local journalism … become a digital subscriber to The Courier
For as little as £5.99 a month you can access all of our content, including Premium articles.
Subscribe