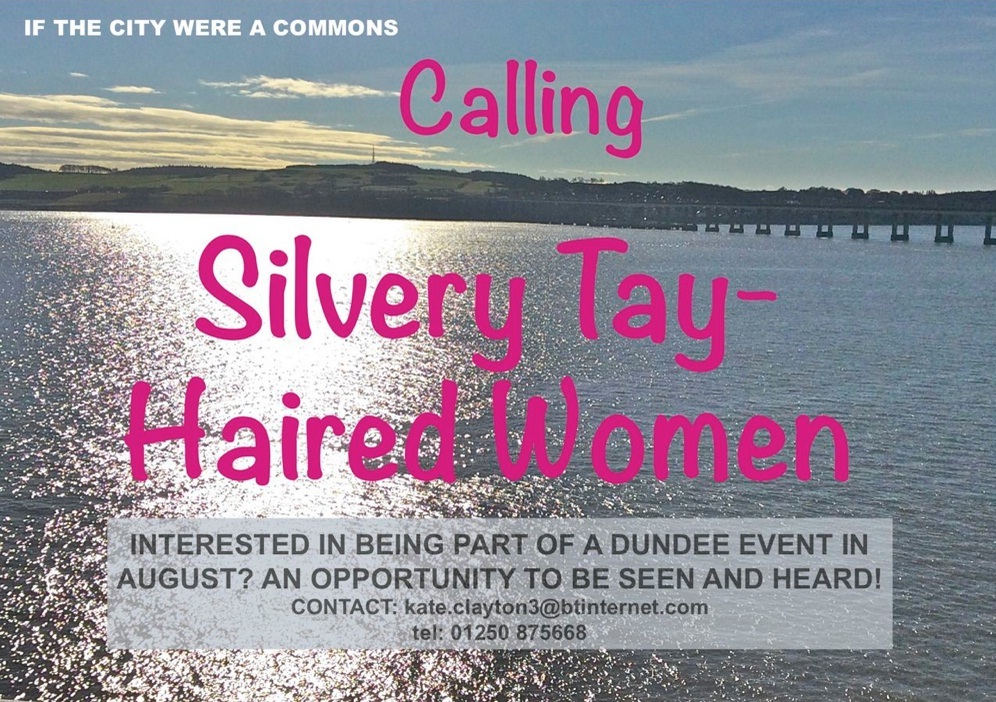 A Perthshire artist is seeking grey-haired women to march in celebration of their natural hair colour.
Kate Clayton hopes at least 30 women will take part in her Silvery Tay Hair project in Dundee City Square in August.
Kate, 65, hopes to celebrate women with grey, silver or white hair who resist the pressure to dye it.
The event will take place on August 29 as part of the Commons Festival which runs from August 24 to 30 in Dundee.
Earlier that week, Kate will host two workshops where marchers can create placards to carry during the event.
Kate's suggested slogans for the placards include "Get your Botox out of my face" and "Now you've pissed off Grandma".
The Duncan of Jordanstone graduate told The Herald: "I want it to have a visual impact, and if only 30 women sign up to be there, it will be 30 women who have grey, white and silver hair – ideally there will be more.
"It is about given women a voice and visibility."
Anyone who wants to take part can contact Kate on 01250 875668 or via email.