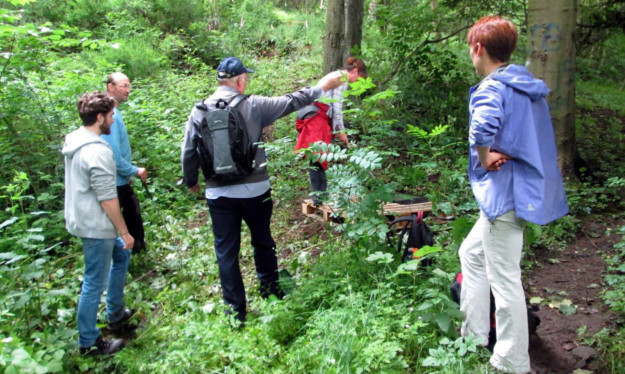 Dundee City Council has been urged to act fast to curb the rapid spread of highly toxic giant hogweed.
The plant has been found across Dundee and is causing particular concern along the course of the Dighty Burn, stretching right from Finlathen to Monifieth.
City conservationists are taking the matter into their own hands in a bid to get rid of the invasive species, which has been known to burn flesh if touched.
The Dighty Connect Conservation Group has undertaken a giant hogweed survey along the banks of Dighty and has found that the hogweed has grown to as much as ten feet in areas such as Fintry.
A spokeswoman for the group said: "If you see this plant, leave it alone as the sap burns if it comes into contact with human flesh.
"We have seen some pretty horrific photos of young children, who have been burned badly touching and playing with the giant stalks of some hogweed.
"If you do brush past or accidently touch it, wash the affected area thoroughly with soap and cold water as soon as possible."
The conservation group has handed its findings to the council, while local councillor Brian Gordon said he would ask the environment department to look at the area.
A council spokeswoman said reports of giant hogweed were taken seriously and said the council would work with landowners to halt its spread.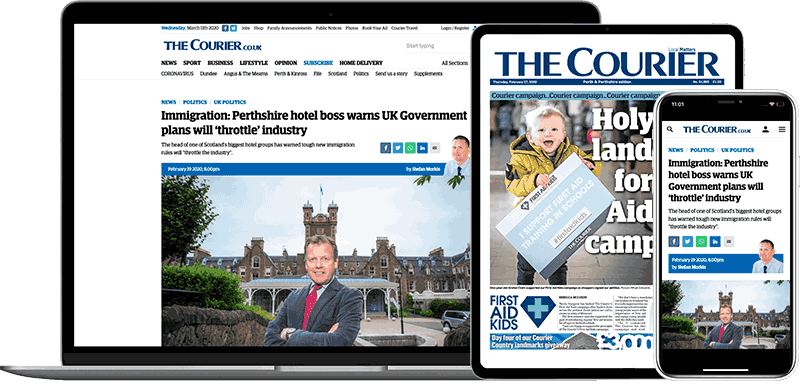 Help support quality local journalism … become a digital subscriber to The Courier
For as little as £5.99 a month you can access all of our content, including Premium articles.
Subscribe