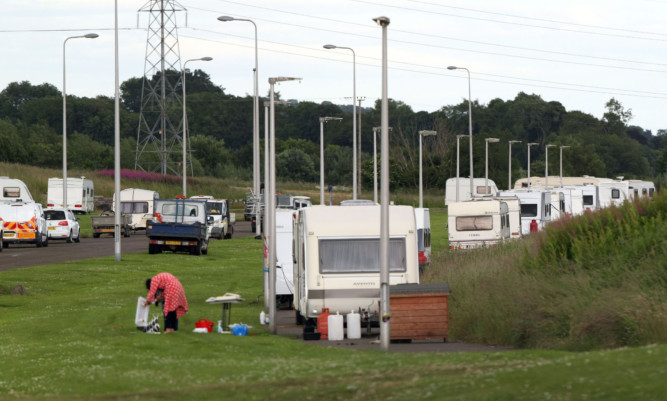 A community leader plans to meet Dundee city councillors to address the issue of Travellers at Fintry.
Ron Neave, chairman of Fintry Community Council, said he hoped to speak to the three North East councillors Brian Gordon, Willie Sawyers and Gregor Murray when the council returned from its summer recess on August 17.
He said: "I think it's important for everyone from the area to be on the same hymn sheet when it comes to addressing how we can move forward with the Travellers situation.
"That's why when the council returns from its recess, I hope to sit down with the three councillors in a room and discuss the situation and how we can ensure the people of Fintry get the best deal."
Mr Neave's comments come after housing convener John Alexander announced that the local authority had reached a deal with Travellers over use of Jack Martin Way.
The council agreed that the group could use the area and not be subject to the usual legal action which all other illicit sites set up around the city have faced this year.
Mr Alexander said that approach had failed to make any sort of headway on the issue. He added that the deal was not a permanent solution, and his focus was to protect taxpayers' funds from being constantly used for legal action to move illicit camps on.
Currently there are around 24 caravans at the camp, with a number of others still located on land next to Dundee Ice Arena, which is privately owned.
A council spokeswoman said: "We are assessing the situation and maintaining a dialogue with the Travellers in Fintry."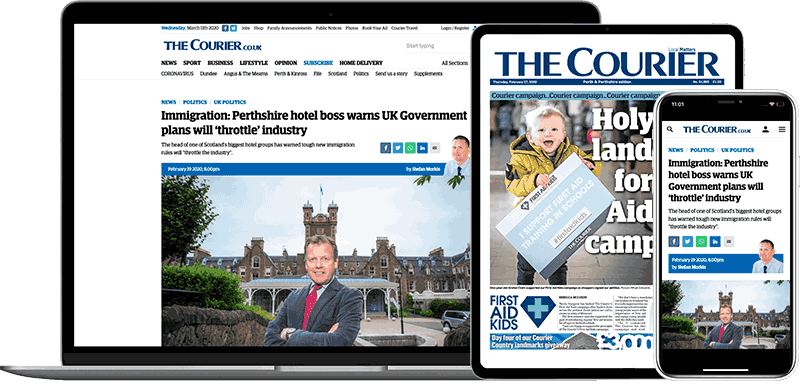 Help support quality local journalism … become a digital subscriber to The Courier
For as little as £5.99 a month you can access all of our content, including Premium articles.
Subscribe