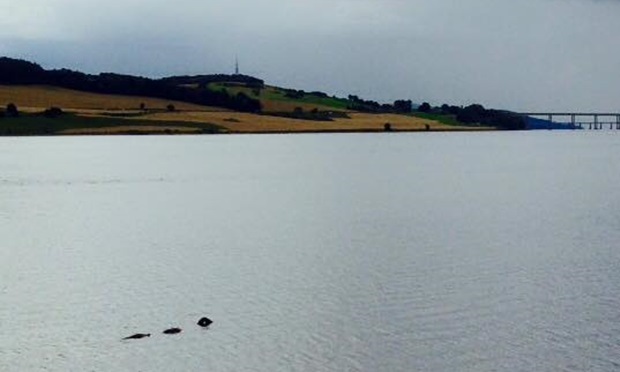 The summer holidays might be over for most of us but not for the Loch Ness Monster, who apparently popped up in the Tay.
Eagle-eyed former Lord Provost Mervyn Rolfe captured Nessie on his camera as he walked near the river.
While the sceptical may write it off as a log, the three large humps bear a striking resemblance to the mythical beast.
Mr Rolfe said the monster was followed by dolphins half an hour later.
He added: "Honest".
The story of the Loch Ness Monster was first reported almost 1500 years ago by monks working near Inverness.
Since then there have been numerous reported sightings of the beast – which is now famous across the world although some have been revealed as hoaxes.
Loch Ness itself has also developed a successful tourist industry around Nessie, with thousands of people turning up every year in a bid to get sight of the creature.
If the photograph does in fact show the Loch Ness Monster, questions would abound as to how the beast came to make the 150-mile journey from its regular home and, indeed, how it got out of the loch.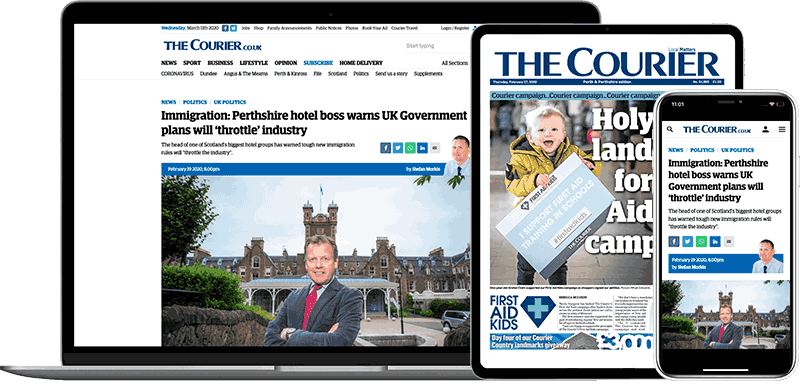 Help support quality local journalism … become a digital subscriber to The Courier
For as little as £5.99 a month you can access all of our content, including Premium articles.
Subscribe