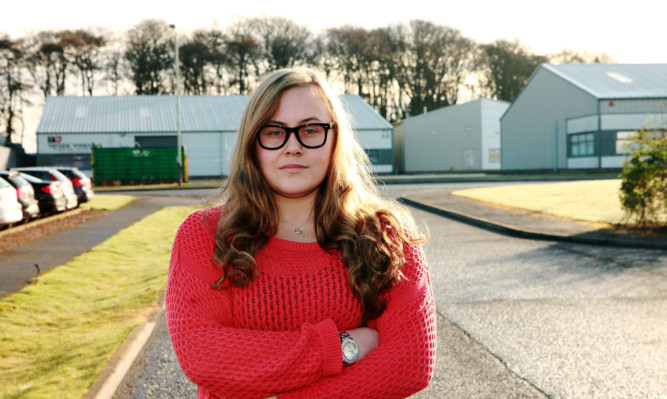 A Dundee woman has blasted out at "disgusting" criminals who broke into her grandparents' house as they slept.
Thieves stole cash from the home of the pensioners in Craigiebank.
The culprits took all the money from two purses belonging to the elderly woman, which amounted to £550.
The 81-year-old, who cares for her 84-year-old husband with dementia, was upstairs sleeping when the break-in took place.
The couple, who declined to be named, are said to have been 'shaken' as a result of the incident.
Granddaughter Lucy Paterson has appealed to anybody with information to help catch those who carried out the crime.
The 23-year-old from Kellas said: "What happened to my grandparents is disgusting I can't believe it.
"My grandma is still really shaken after the incident and I think she is still shocked it actually happened.
"She cares for my grandpa, who has dementia, and he doesn't really know what went on.
"I was so angry when I heard about it.
"The one thing that has bothered me most is the people who did this went straight for the money. It was as if they knew exactly where my gran's purse was kept and they just went for it."
Lucy, an admin assistant at GE Engineering, first heard about what happened on Friday morning.
Along with her mother and her uncle, Lucy went to her grandparents' house to see what had happened.
On arrival they found that the kitchen window had been prised open.
Lucy said: "When gran came down the stairs in the morning she was looking around for her bag but just could not find it.
"When she saw the kitchen window was open she started to think she had been broken into.
"We found the bag lying outside and my mum put gloves on to check what was missing from it. The only thing missing was the money, which has really disturbed me.
"They stole £50 from her purse and £500 from another purse. She never carries that much money around."
A Police Scotland spokesman confirmed officers have received a report that there was a break-in.
He added: "Inquiries are ongoing and police are appealing to the public for any information."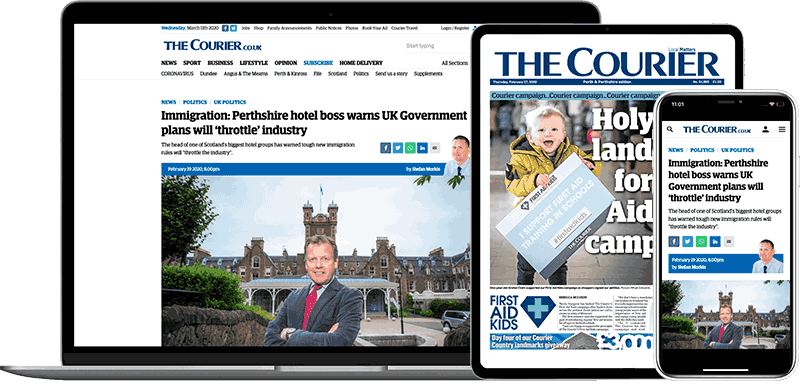 Help support quality local journalism … become a digital subscriber to The Courier
For as little as £5.99 a month you can access all of our content, including Premium articles.
Subscribe