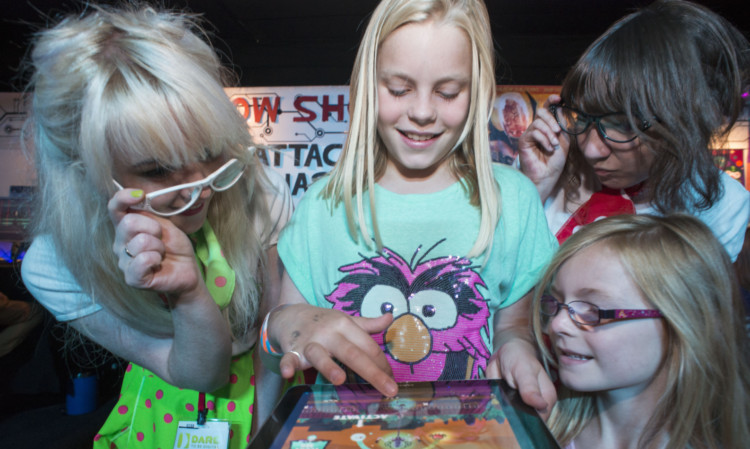 Computer games companies could enjoy a £188 million tax break over the next five years after the European Commission ruled the UK policy does not break competition laws.
With a number of companies set up in Dundee and the sterling reputation of Abertay University for producing highly-skilled graduates, the result is being seen as a huge positive for the local economy, which could expand beyond the city and into the surrounding area.
TIGA, the trade association representing the UK video games industry, said the policy will allow games companies to compete on a level playing field in the global video game market when it comes into force on Tuesday.
Dr Richard Wilson, TIGA CEO, said: "Our research has demonstrated tax relief for the UK video game sector will increase employment, drive innovation and secure additional investment in the industry.
"Specifically, TIGA's research has shown GTR should create and/or protect 4,661 direct and indirect jobs; encourage approximately £188 million additional investment expenditure by UK studios; generate £172 million in new and protected tax receipts to HM Treasury, and all at a cost of just £96 million over five years.
"Tax breaks for games production will help the UK fight its way back to the forefront of video game development."
Dr Wilson praised the work of the UK Government, the Labour Party and the Scottish National Party for "their ongoing support for this critical measure".
Labour introduced the tax breaks in its final budget before losing power in 2010, but the policy was overturned by the coalition government a few months later.
The Conservatives and Liberal Democrats U-turned after 18 months only to see another hold-up in the form of the European Commission's formal investigation, which started last April.
However, the Commission ruled that, without the support of tax breaks, the number of new culturally British games is likely to decline considerably.
Vice-president in charge of competition policy, Joaqun Almunia said: "Our initial doubts have been dispelled.
"The proposed aid for video games is indeed focusing on a small number of distinctive, culturally British games which have increasing difficulties to find private financing."
Professor Louis Natanson, head of the School of Arts, Media and Computer Games at Abertay University, welcomed the news.
"Tax breaks will help to encourage investment in the UK, and provide a firmer foundation as home-grown companies look to recruit, expand and establish themselves as major international players," she said.
"However, small companies, like those formed by increasing numbers of Abertay University graduates, face many other problems to getting a company off the ground including getting the right business advice, gathering enough cash to found a business, and then seeking out the business opportunities for contract work, investment and publishing deals."