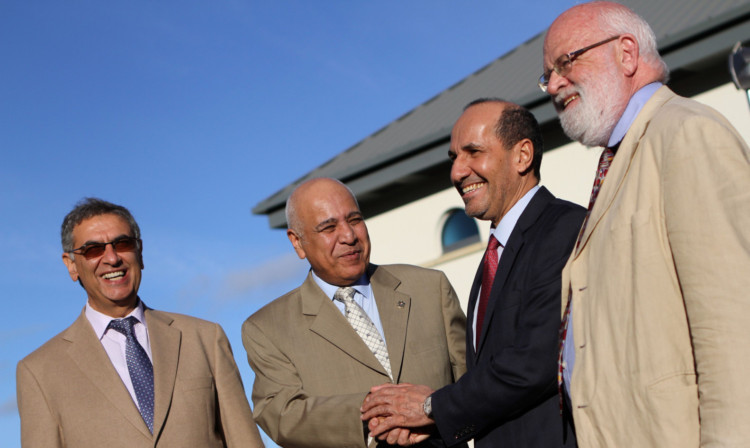 A new £1.35 million mosque on the Al-Maktoum College of Higher Education campus in Dundee was opened.
The Al-Maktoum Mosque, the first in the city with a minaret, is a three-storey building funded by the Al-Maktoum Foundation on land it owns near the existing college building.
Work on the mosque took a year and created more than 70 jobs locally. The facility will be open to the public.
Mirza Al-Sayegh, a member of the foundation's board of trustees and chairman of the College Board, said: "I'm sure it will prove to be a welcome addition not only to the college campus but also Dundee as well at a time of exciting change in the city.
"The mosque is open to all and for the benefit of all. We regard this development as a heartfelt contribution to the city, the community at large and to multiculturalism.
"All connected with this major undertaking are grateful to Dundee City Council for the support, guidance and expertise that helped to make it all possible."
Acting principal of the college, Dr Hossein Godazgar, said: "This is a positive period for the college as we move forward in our second decade in Dundee.
"The college continues to focus purely on scientific, intellectual and non-faith-based activities to promote the cross-cultural understanding of Islam and Muslims in conjunction with members of other religions and none in such a crucial time."