 Firebrand politician Tommy Sheridan insists a pro-independence rally in Dundee will be a success despite it being snubbed by the SNP.
The controversial politician will bring his message to City Square on Sunday in a rally organised by the Yes Bus team and promoted by Hope Over Fear.
Mr Sheridan was convicted of perjury in 2011 and First Minister Nicola Sturgeon has said she will not share a platform with the Solidarity politician.
Dundee's four SNP parliamentarians all said they will not attend the event.
Mr Sheridan said this would not derail the drive for a second independence referendum.
He told The Courier: "We put on two buses from Glasgow but all the seats were taken within 24 hours so there may actually be three coming through.
"There will be people coming from up and down the east coast and from Dundee itself so it's shaping up to be a fantastic day."
Mr Sheridan, who is hoping to become an MSP next May, added: "There has now been 24 opinion polls conducted since the referendum last year and every single one has shown an increase in support for independence and some are now showing the majority of Scots believe in independence.
"We are of the opinion we are in the majority and are building up momentum for another independence referendum."
He said the SNP no-show does not mean there is a split in the wider pro-independence campaign.
He added: "The Yes family is very broad and like any family you will have disagreements. But there is no doubt the family is united for Yes.
"Hope Over Fear and Dundee Yes are both grassroots campaigns and Sunday will be another grassroots event."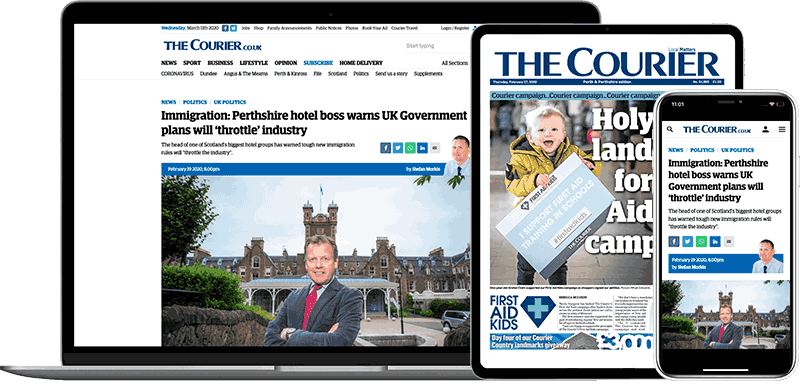 Help support quality local journalism … become a digital subscriber to The Courier
For as little as £5.99 a month you can access all of our content, including Premium articles.
Subscribe