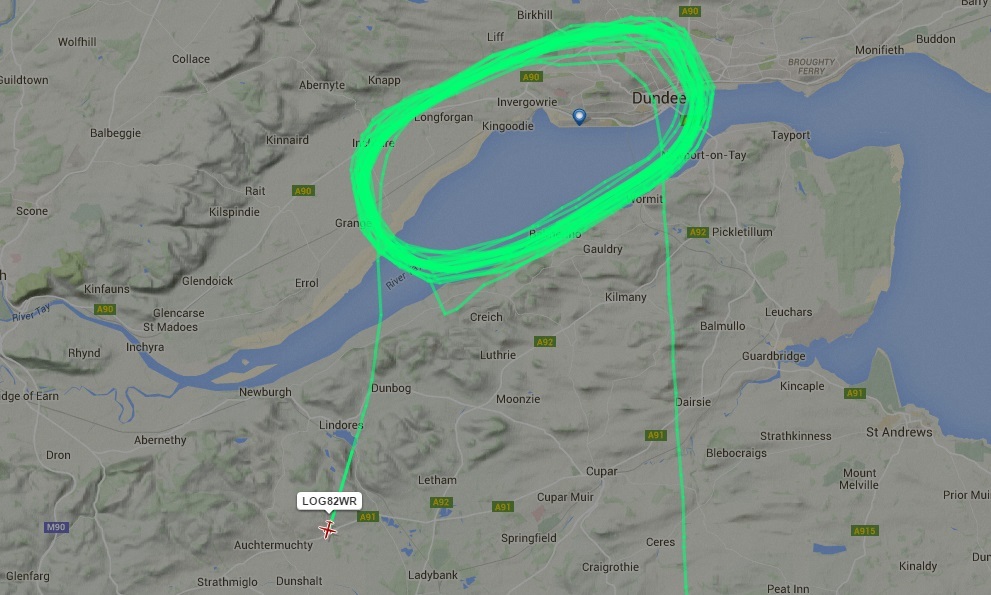 A flight from London has been diverted to Edinburgh after thick fog prevented it landing at Dundee airport this morning.
Live tracker data showed flight LOG82WR circling the airport as it waited for an opportunity to land.
The Loganair passenger plane from London Stansted was due to land at 11.30am.
However, after spending around an hour circling over the Carse of Gowrie, the plane was diverted to the capital.
The holding pattern is a standard procedure and emergency services were not contacted.
Loganair said alternative transport will be found to get passengers to Dundee.