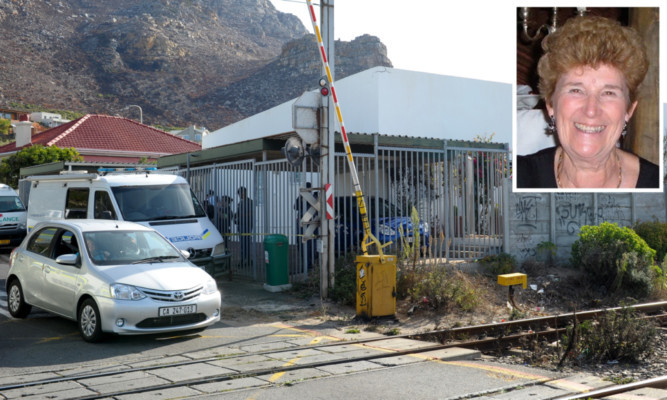 An autopsy has revealed a Tayside woman murdered in her Cape Town home died from multiple stab wounds.
Information about the circumstances of the death of Sandra Malcolm continue to emerge after South African media reported last week her body had been mutilated by her attackers.
The 74-year-old, originally from Monifieth, was found dead in her home by her grandson in what is a suspected robbery-gone-wrong, although Western Cape police yesterday confirmed nothing was taken.
No arrests have been made in connection with the murder and the investigation is continuing.
A memorial service for Sandra was held on Saturday but family were unable to confirm whether her body was to be buried in the country she called home for 35 years or return to Monifieth.
The Courier understands she had been planning to return to Dundee to visit next month.
Nephew Colin Chalmers said the family had been left "distraught" by the murder.
He said his parents, Sandra's sister and brother-in-law, were devastated.
He said: "I'm absolutely gobsmacked.
"I've never had to deal with anything like this before it's completely shocking.
"All I know is that my auntie has been murdered. I don't want to court any of the rumours around it because we know very little at this stage."
More than a week later the family still know very little about the circumstances or the investigation of the killing.
Colin said: "It's still incredibly raw for a lot of us.
"Her sister and brother-in-law are still out in South Africa after the funeral.
"It's just a horrible thing, but we really don't know anything else.
"Her funeral was on Saturday so that's the end of it really."
Sandra's grandson is believed to have climbed through a bathroom window to investigate after she failed to answer her door.
Forensic experts and detectives combed the scene for hours in the wake of the incident, with neighbours and relatives looking on.