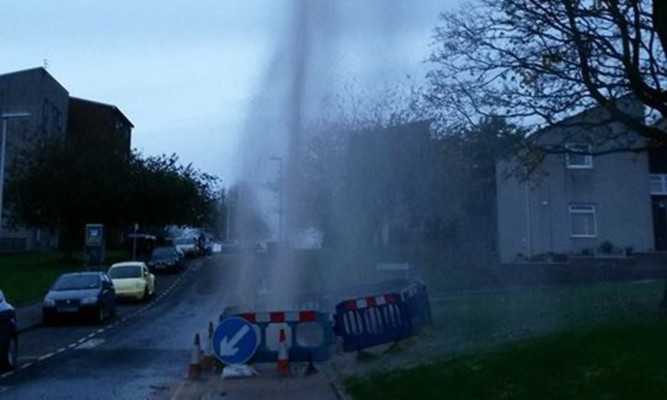 A burst water main created a "geyser" in a Dundee housing scheme.
The burst in Menzieshill also caused a "torrent" of mud, stones and debris to wash down Thurso Crescent as well as shooting water into the air around 4pm on Saturday.
People living on the street were left without water for several hours and some had to wait until 8pm for the supply to be restored.
Scottish Water had been carrying out work in the area on Saturday.
Thurso Crescent resident Lindsay Smith said: "They must have cracked a pipe with the excavator or one of their tools when they were working on the site in the morning.
"It must have been around 5.30pm before the water stopped a lot of houses in the street were left without water for quite a while."