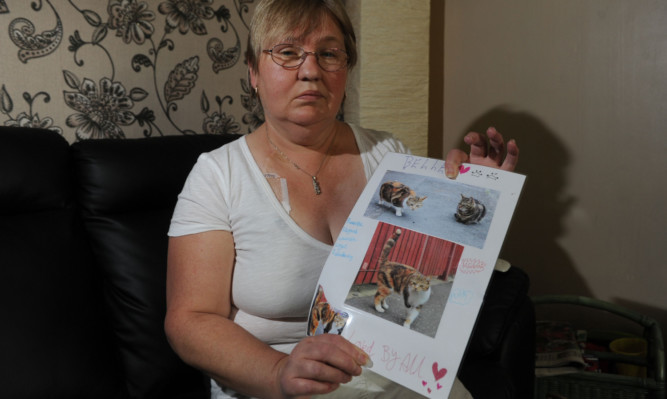 A grandmother has spoken of her horror after her beloved family cat was mauled to death by four whippets.
Ann Lavery was devastated when she found the lifeless body of her four-year-old pet Belle outside her home in the Whitfield area of Dundee.
A taxi driver who saw the attack had tried to intervene, but the dogs turned on him, forcing him to retreat.
Ann, 53, said: "The man came running up to my door, completely out of breath, to tell me what had happened. By the time I got into the street, Belle was dead. There was blood and fur all over the pavement."
The attack took place in Murrayfield Gardens last Wednesday around 9pm.
Grandmother-of-six Ann, who is partially sighted and on dialysis, hopes the taxi driver will come forward to help with the police investigation.
She was too distraught at the time of the attack to ask his name.
Ann said: "Belle was such a beautiful wee cat and it's tragic she was killed in such a brutal way.
"I picked her up and wrapped her in a crocheted blanket I'd made for her and my grandson Adam helped me bury her under an apple tree near the house. She was so loving and friendly and everyone used to stop and stroke her.
"I'm desperate for the driver to come forward as he's the only person who saw what happened and police say they need a witness before they can do anything."
Ann says she knows who the owner of the whippets is. She also claims the dogs are often on the loose and have attacked other cats and dogs.
Ann's friend Karen Brownlee said: "Ann is desperately ill and she is totally distraught about this. She needs to know what exactly happened and who is responsible."
A police spokeswoman said: "We are appealing for witnesses who may have information regarding the incident in Murrayfield Gardens, Dundee, which was reported at about 9.30pm on July 8.
"Anyone who saw or heard anything is asked to contact Police Scotland on 101."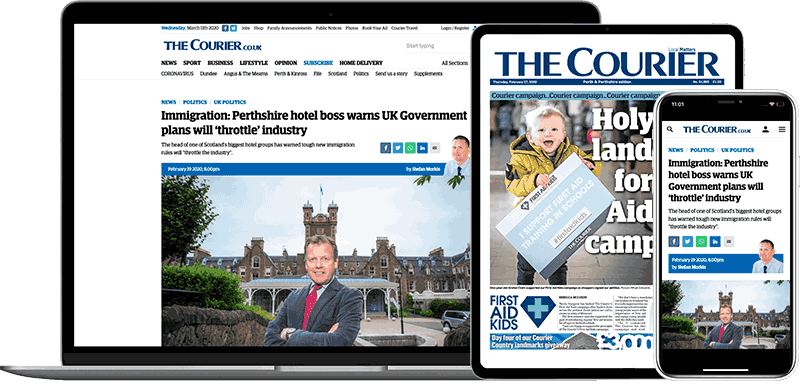 Help support quality local journalism … become a digital subscriber to The Courier
For as little as £5.99 a month you can access all of our content, including Premium articles.
Subscribe