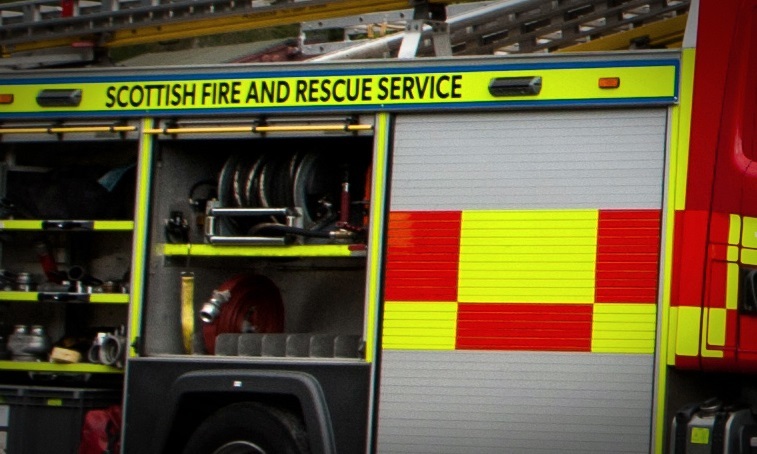 Fire crews called out to an unofficial Bonfire Night blaze in Dundee found a car in the middle of the flames.
The incident was one of the most startling on what the Scottish Fire and Rescue Service described as a "a quieter than usual" Guy Fawkes Night across the country.
The car was discovered amid the flames of a bonfire in Balgowan Avenue in Kirkton. Firefighters used high pressure jets to bring the blaze under control.
Police Scotland said they are making inquiries into the blaze, which occurred shortly before 8pm.They were unable to say whether or not the car was stolen.
Only in Kirkton would they put a car in a bonfire pic.twitter.com/YRjfB07ItY

— jordanMorrow (@jordo_18) November 5, 2015
A derelict sports centre was also severely damaged in another blaze at around 9.45pm.
Two pumps from Kingsway East and one from Blackness Road were called to a bonfire behind the derelict Finlathen Sports Centre in Fountainbleau Drive.
Flames had spread to the building and into the roof space.
Firefighters in breathing apparatus used two hose reel jets and a main jet as a safety jet.
Crews remained at the scene into the early hours of the morning to check the fire was fully out.
Photo: Signs of the fire damage at the derelict Finlathen Sports Centre.
Across Scotland, firefighters had responded to more than 600 incidents by 11pm.
An SFRS spokesman said: "People who chose to attend organised Bonfire Night events helped to protect their communities by ensuring firefighters were able to quickly get to real emergencies.
https://youtube.com/watch?v=lSbAUgWjIx8%3Frel%3D0
"Initial figures indicate a quieter than usual shift for SFRS crews on duty this Guy Fawkes night."
Deputy Chief Officer Alex Clark said: "Our crews were needed at incidents across Scotland and many of the 999 calls related to bonfires that were unsupervised or endangered homes and other buildings.
"While bonfire-related activity means this is typically the service's busiest night of the year, it's important to remember that firefighters must also be ready to respond to the full range of emergencies where they may be required.
"Our frontline crews and operations control personnel are incredibly dedicated and their professionalism and skill were crucial to protecting communities throughout the country.
"Everyone who chose to attend an organised event this year played their part in helping to keep themselves, their families and their communities safe."Click here for a full photo gallery of Dundee fireworks